Fearless Matthew Gross Bulldozes His Way to Victory in Event #1 of the PokerStars Summer Series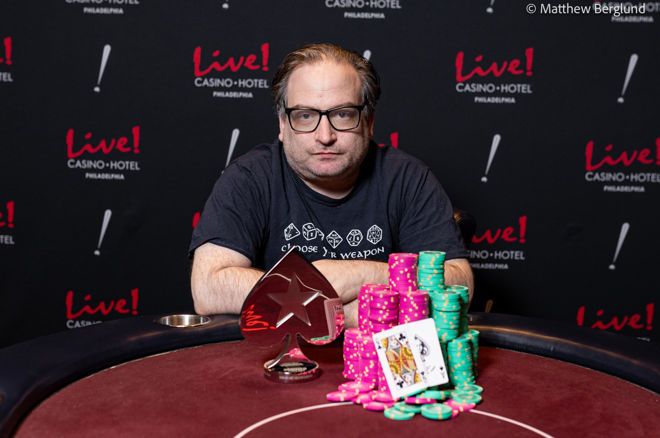 Table Of Contents
When they told Matthew Gross that scared money don't make money, he took it to heart. Gross came into Event #1: $550 No Limit Hold'em at the PokerStars Summer Series at Live! Casino and Hotel Philadelphia with no fear and ultimately emerged victorious after a heads-up deal, claiming the trophy and $69,568.
Action throughout the day was heavy, and Gross was no stranger to embracing it. Multiple times he was seen pushing his equity in big spots and not being afraid to show a bluff. This all culminated in Gross getting all the way to heads-up play with the chip lead and agreeing to an even chop with Elias Garney. The lead was enough to spark an agreement for Gross to take home the coveted spadie trophy and the bragging rights.
"It's nice to finally break through. I've come close a couple of times and to finally get one feels good." Gross replied when asked how he felt about winning his first Spadie. "I knew going into the final table that I could probably win this, and when we reached a certain point, I just started taking on some steam."
"I haven't played in almost a year and a half, and there were points where I felt like a guy coming off the disabled list at 85 percent, and somehow, I was still just playing lights out."
PokerStars Summer Series Event #1 Final Table results
| Rank | Player | Country | Prize |
| --- | --- | --- | --- |
| 1 | Matthew Gross | United States | $69,568* |
| 2 | Elias Garney | United States | $69,567* |
| 3 | Boris Vaynberg | United States | $37,180 |
| 4 | Michael Dangelico | United States | $27,480 |
| 5 | Adam Reese | United States | $20,830 |
| 6 | Alesandro Jimenes | United States | $16,670 |
| 7 | Soukha Kachittavong | United States | $13,800 |
| 8 | Yingxin Chen | United States | $10,960 |
| 9 | Donald Bell | United States | $8,185 |
*reflects a heads-up deal
Final Table Action
The final table kicked off with a spicy hand by the winner himself. Gross jammed over a flop continuation bet from Soukha Kachttavong and would draw the fold only to show he sent it in with just a flush draw. Kachttavong would rebound well with a hand a few orbits later where he took down a large pot after putting a cold four-bet out of the blinds.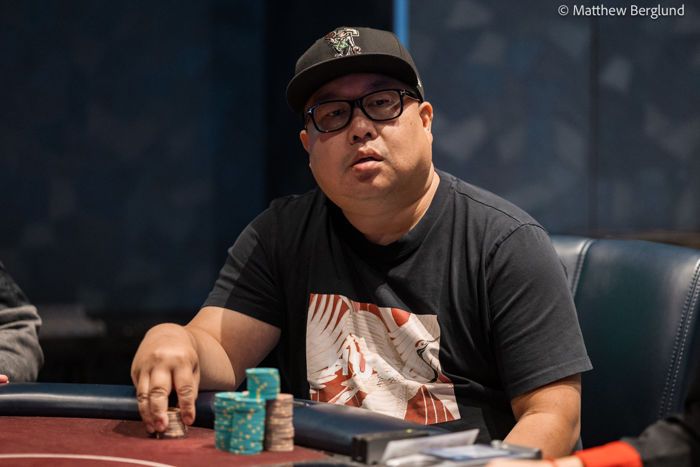 The first elimination would come when Donald Bell fell to Gross after his Ace-nine could not improve against Gross's pocket jacks. Soon after that Yingxin Chen hit the rail in 8th place after an impressive showing. Soukha Kachittavong would fall in 7th place when Garney woke up with aces against his jam.
Alesandro Jimenes, Adam Reese, and Michael Dangelico would all fall to either Gross or Garney as the table whittled down to the final three players. At three-handed the table discussed a chop but after the players couldn't come to an agreement the play raged on.
Boris Vaynberg would fall shortly after that when he jammed button and couldn't improve against Garney.
The final two didn't play another hand before agreeing to chop up the remaining prize pool 50/50 with both player taking home an amazing payday to the tune of $69,568. Gross held the small chip lead and the agreement included him getting the spadie trophy.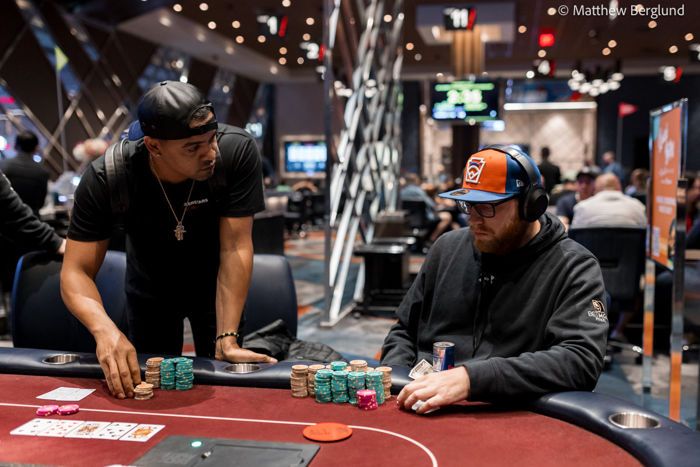 Overall, the first event in the PokerStars Summer Series was a huge success, attracting 1,020 entries and more than doubling the guarantee. And best of all…It's not over. There are still two more weekends in a row to earn a PokerStars trophy and earn a share of two more massive prize pools.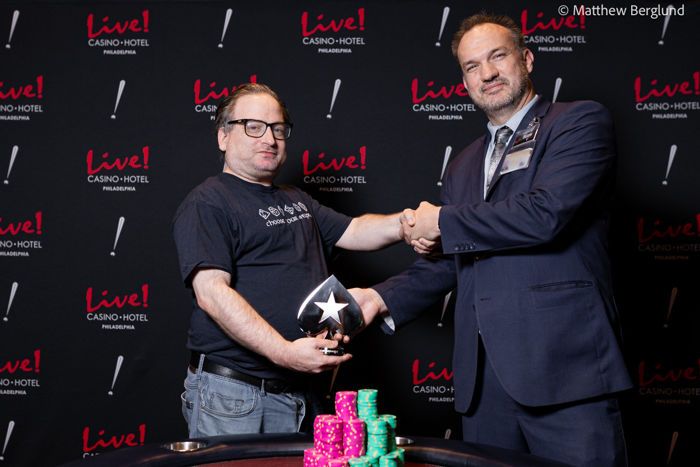 Stay locked in to PokerNews over the next two weekends as the PokerStars Summer Series continues.