Lost and Found: Poker Player Tries for 43 Days to Locate Missing Cat - What Happened?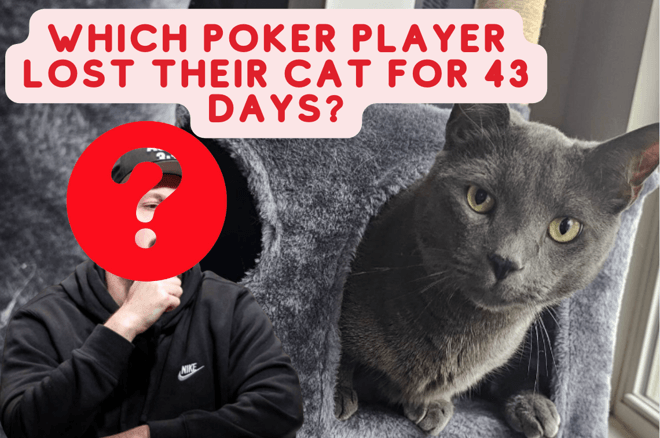 Table Of Contents
Zach Gruneberg, a poker player from Pennsylvania with more than $2.2 million in lifetime tournament earnings, recently lost one of his cats, who escaped from his home while he was out in Las Vegas. What ensured was a frantic search-and-rescue effort that spanned a month and a half.
More specifically, it was a 43-day affair "through hell and back" according to Gruneberg, a five-time World Series of Poker (WSOP) Circuit ring winner, including back-to-back wins in the WSOP PA Online Series at the end of July.
Gruneberg, who is nine years clean and sober, is on Twitter as @HustlerGrune where it states he is both an anime addict and cat dad. One of those cats is a sleek gray feline named "Nook."
"Nook is the only cat I've had since he was a kitten," Gruneberg told PokerNews. "He is a super friendly high energy guy that loves to jump up into high places and play more so than any of my other cats."
So, what's the story behind Nook's disappearance?
PA Best Online Poker Sites: Play Online Poker in Pennsylvania
How It Happened
It all started back on July 1 when Gruneberg was out in Las Vegas for the WSOP Main Event.
"Back home my old roommate was moving out and my new one was moving in," Gruneberg explained. "I woke up to a text on July 1st saying that when he went to feed the cats – I have three – Nook was nowhere to be found. This launched a city-wide search and a massive campaign to locate him."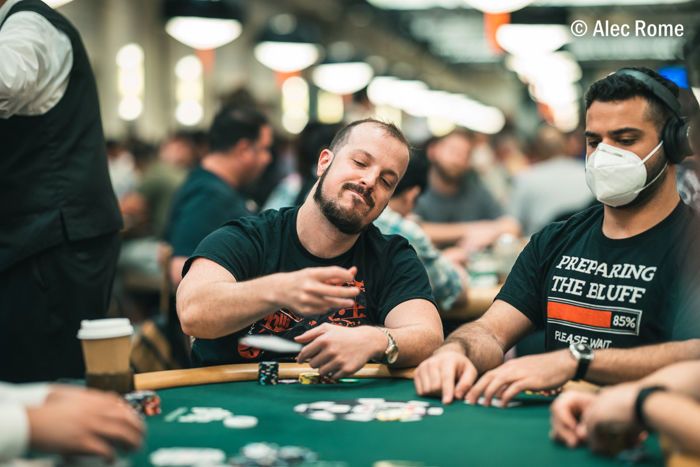 Gruneberg and his camp enlisted the help of a group called Pet Recovery of Centre County, as well as his family member Joyce, who is an expert animal rescuer.
"We had multiple close calls. One time before I got home, my roommates had him underneath a neighbor's porch and some random phantom firework went off and made him bolt. We then saw him on our security cameras we set up, basically once every 7-10 days, but he wouldn't go for traps. We also would leave the front door open but he'd magically show up on the days it wasn't."
On July 22, Gruneberg wrote:
I just went and talked to some neighbors down on Honeysuckle drive and another lady swore almost 99% that she's seen Nook down there as recently as a few days ago. It's cat heaven down there and there's many cats so we need to lock down an actual photo of him says the leader of Pet Recovery before we can ramp up trying to secure him. If you know anyone on Honeysuckle please let them know! Thank you. Since writing this another neighbor has come forward and said he's seen a new grey Cat that matches the photo.
The Capture
One night, Gruneberg decided he needed some time out with friends as opposed to staying up until 3 a.m. with his door open hoping Nook would come home.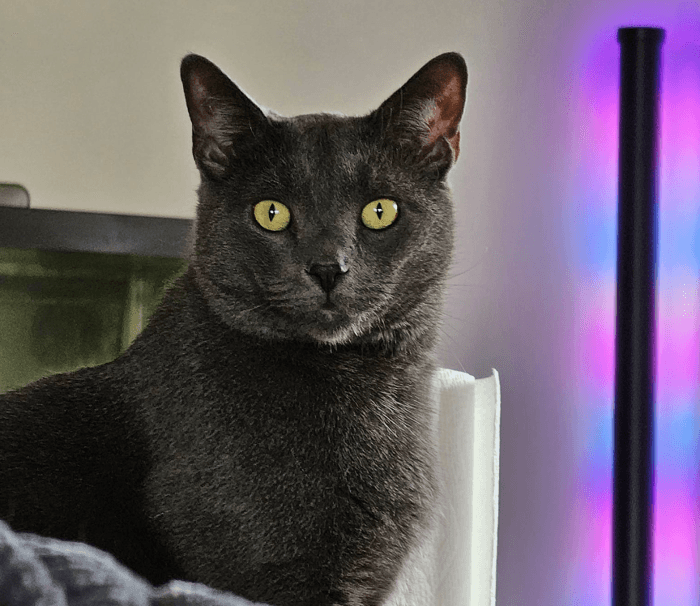 "Cats are basically nocturnal so he would show up super late," he explained. "So, I went out on the town. We set the first trap we had on my front porch and I just went out with my friends. About 11:30 p.m. I got a notification on my phone that there was motion on the one Arlo Security Camera. I proceed to go live on the camera and see him sniffing all over the trap for two minutes. I am just sitting there screaming please go in."
Gruneberg continued: "He finally goes in but the trap doesn't trigger. He's eating the food somehow over the pedal that triggers the trap. I am just losing it and finally the trap closes and he's secured. Maybe the best feeling I've ever experienced!"
Just like that, the 43-day ordeal was over and a poker player was reunited with his cat.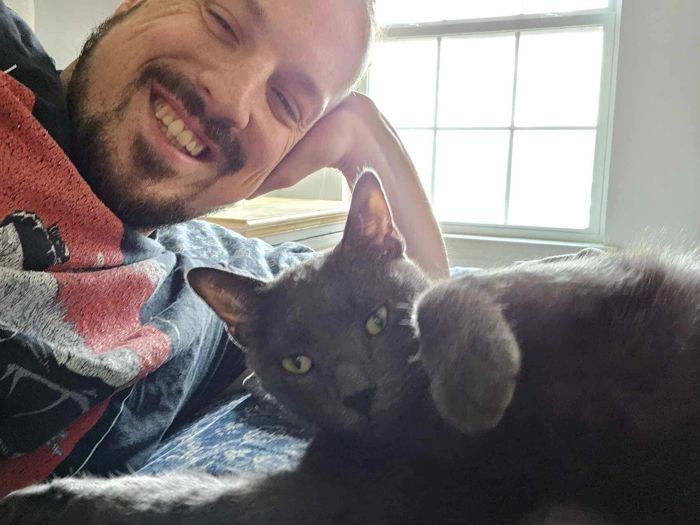 Executive Editor US, PokerNews Podcast co-host & 2013 WSOP Bracelet Winner.