Hands of the Week: Quads Twice in First Orbit, Bubble Runner-Runner at 2023 PokerStars NAPT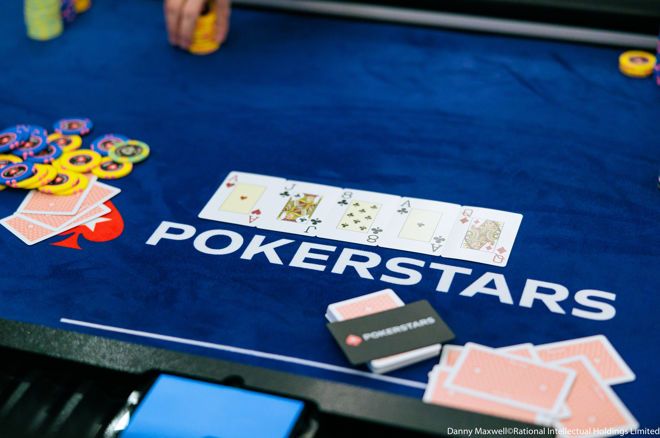 The PokerStars North American Poker Tour (NAPT) returned to the United States for the first time in 12 years earlier this month. The festival proved to be a big hit with some well-known poker pros taking down side events — including Eli Elezra and Griffin Benger — while poker dealer and soon-to-be-father Sami Bechahed topped a 1,095-entry field to win the $1,650 NAPT Main Event for $268,945.
For this edition of our "Hands of the Week" series, we're bringing you some of the biggest and most interesting hands from the 2023 PokerStars NAPT at Resorts World Las Vegas.
Check out the NAPT Hub on PokerNews here!
Top Boat Runs Into a Cold Deck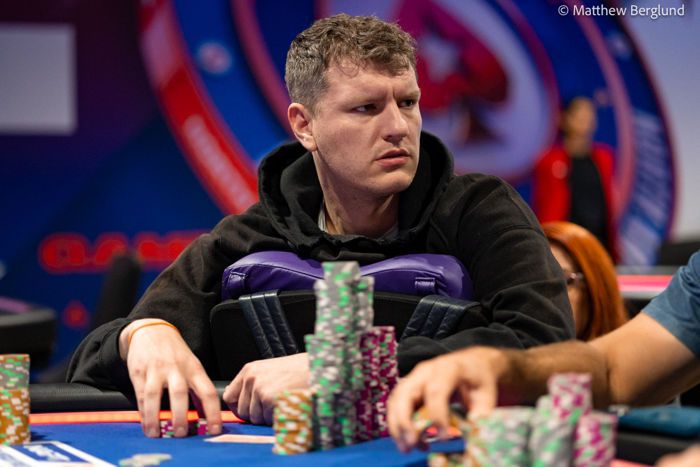 On Day 1d of the Main Event, it was Level 10 (600/1,200/1,200) when reporter Jeremy Geist saw action open in middle position by Cody Raymond to 2,200 before it folded to Samuel Laskowitz in the small blind who smooth called followed by a fold from the big blind.
The 4♥3♥7♦ flop landed and action was checked to Raymond, who continued for 2,200. The action was back on Laskowitz who opted to put in a check-raise to 7,000. Raymond called and the 3♦ rolled off on the turn.
Laskowitz sat in the tank for almost a minute before he bet again for 8,300. Raymond called again and the 2♦ hit on the river.
Laskowitz pondered his options for a few more moments before announcing he was all in. Raymond snap-called and immediately tabled 7♠7♥ for top boat but the pain was real when Laskowitz tabled 3♣3♠ for turned quads and an absolute cooler.
Laskowitz dragged the pot and got a much-needed influx of chips.
Boen Hits Quads Twice In First Orbit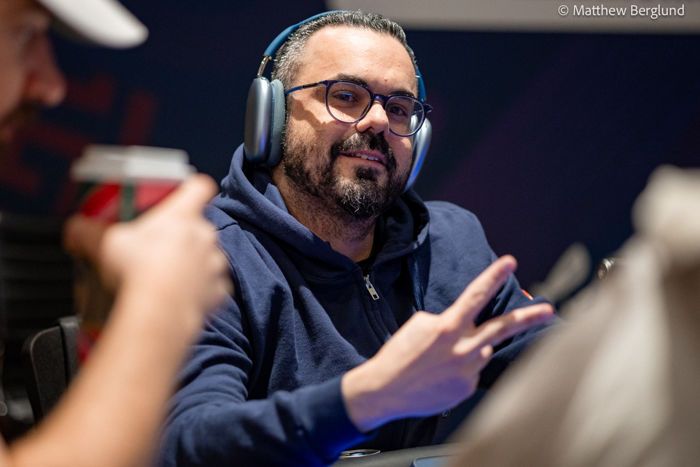 Day 2 had just resumed when Connor Richards caught a big one in Level 15 (1,500/3,000/3,000) when Valentyn Shabelnyk was all in from early position for around 45,000 against Leonardo Boen in the big blind, who had him covered.
Valentyn Shabelnyk: A♦Q♦
Leonardo Boen: 9♣9♦
Shabelnyk had no shot at staying alive as the flop landed K♥9♠9♥ to give Boen quads before the meaningless runout of 3♠3♦ confirmed Shabelnyk's elimination.
"That's the second time he's had quads," Jim Collopy told PokerNews. "In the first orbit."
Phil Hellmuth, Lex Veldhuis Headline Epic PokerStars NAPT Players Party in Las Vegas
Runner-Runner Straight Staves Off Bubble Bursting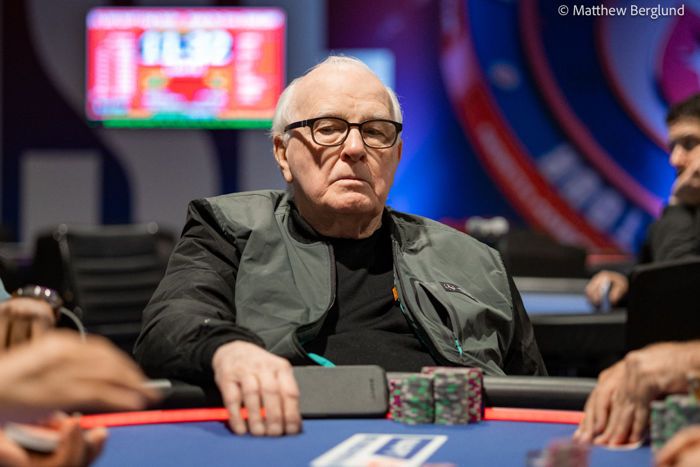 On Day 2 in Level 17 (2,000/5,000/5,000), reporter Chris Land saw action fold to John Morgan, who jammed for just over 100,000 from late position. Yang Lu called to set up a runout with Morgan at risk.
John Morgan: A♥Q♠
Yang Lu: A♠A♦
The flop came 4♥6♠10♦, leaving Morgan with only runner-runner outs to the win. The K♠ came in on the turn and brought with it half of the needed running outs for Morgan to double and keep bubble play in action.
When the J♣ completed the board and Morgan's straight, the room let out a collective gasp as the sick runout keeps everyone in bubble play and still out of the money.
https://twitter.com/PokerNews/status/1722771156405567495
Nguyen Falls to Wantman on Money Bubble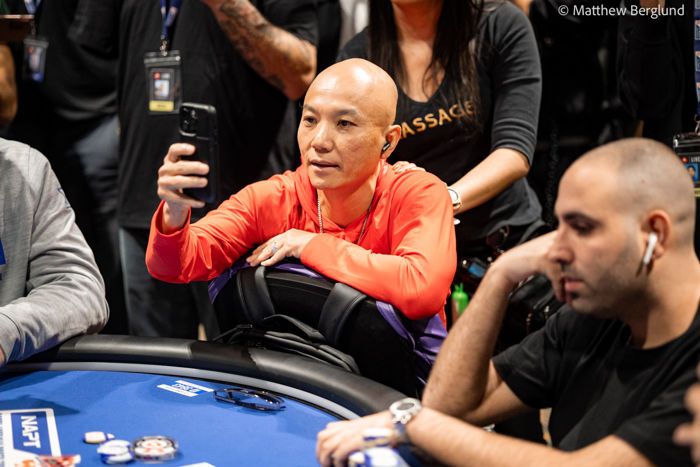 In the same level, Connor Richards reported that Matthew Wantman opened from the hijack, and Turbo Nguyen three-bet jammed a stack of 37,000 on the button. Wantman called with a bigger stack.
Turbo Nguyen: 10♣10♠
Matthew Wantman: K♠J♣
An elimination at another table meant that Nguyen was at risk of bubbling. The flop of J♠5♦9♥ gave Wantman a big lead.
"Life is good no matter what, guys," Nguyen said before the runout of 3♠K♦ improved Wantman to two pair to mark Nguyen's elimination on the bubble.
"Stone bubble. Good game," Nguyen said as he left.
https://twitter.com/PokerNews/status/1722764344537100459
Action Flops Sees Reknar Bust Moreno & Glendinning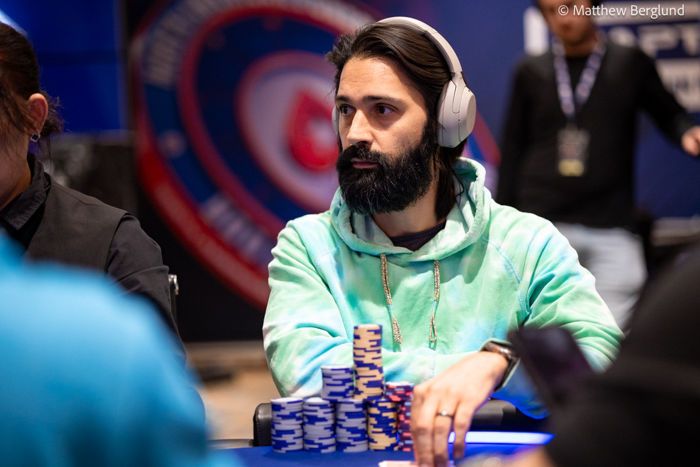 In Level 18 (3,000/6,000/6,000), Connor Richards caught a three-way pot on a flop of 7♣9♣8♥. Andrew Moreno checked and Girish Reknar also checked as Jonathan Glendinning bet 16,000. Moreno called and Reknar check-raised to 50,000. Glendinning called and Moreno took some time before back-jamming a stack of 129,000.
Reknar went in the tank before moving all in for around 320,000 and Glendinning thought it through before calling off with his stack of around 200,000.
Andrew Moreno: 6♥5♦
Jonathan Glendinning: 7♦7♠
Girish Reknar: Q♣10♣
It was quite the cooler as Moreno had the lower end of the straight and Glendinning had bottom set, while Reknar had a flush draw and open-ended straight draw. The 6♣ turn gave Reknar the flush and the A♣ river failed to pair the board for a double elimination in one of the biggest pots of the day.
Executive Editor US, PokerNews Podcast co-host & 2013 WSOP Bracelet Winner.