Win a 1 Billionth Hand Milestone Jackpot at Winamax!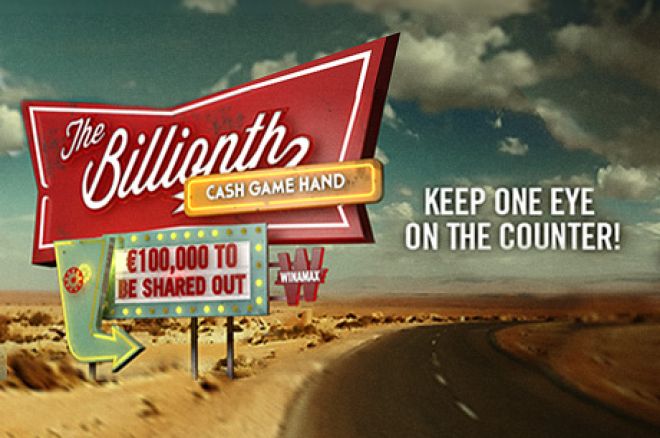 Do you feel lucky today? Our friends at Winamax are about to reach a huge milestone by dealing their 1 billionth hand and to celebrate wish to give you a chance to win a share of at least €100,000!
A cash jackpot will be rewarded every 100,000 hands from hand number 990,000,000 all the way through hand 1,000,000,000. In total there will be 101 total jackpots to be won.
If this is not enough excitement for you, the jackpots get even bigger for every millionth hand and for the billionth hand. If you are lucky enough to be dealt in a jackpot hand, the amount you can earn is dependent on how many miles you have earned at that table and your VIP level. Winning any of the milestone hands means an even bigger jackpot.
It will not be long until Winamax deals its one billionth hand, so hurry up and get in the action.
If you do not already have an account, you can download a free Winamax account through us!
The winner of the one billionth hand can expect a huge cash prize and a place in online poker's history books. Why can't this be you?
Head to the Winamax website for all terms and conditions of the 1 Billionth Hand promotion.
Get all the latest PokerNews updates on your social media outlets. Follow us on Twitter and find us on both Facebook and Google+!