5 Freerolls to Play in June to Boost Your Bankroll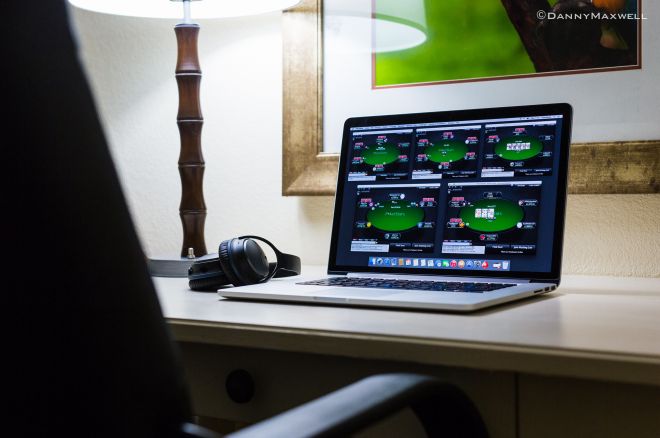 June is the time of year when thousands of the world's poker players and lucky satellite winners head for the World Series of Poker at the Rio Hotel & Casino in Las Vegas.
Live poker is exciting and puts your poker face and table knowledge to the test, but for those who don't have ready access to live poker rooms, online poker is better than a substitute: it's the real deal. Online poker is filled with challenges, excitement, and the opportunity to put cash in your pocket and build a bankroll at the same time.
Before you shake your head and wonder how you could compete for real money when you have no bankroll, get ready to take advantage of the following freerolls - as we've put together a list of five great free events that can build your game to a new level and pad your bankroll with real money prizes.
PokerStars Freeroll: $2,500
The PokerNews $2,500 Freeroll at PokerStars puts the fun back into the meaning of freeroll. To play in this tournament, all you have to do is download PokerStars through our links, use our marketing code POKERNEWS.COM, and our STARS600 bonus code, and make a deposit any time during the month of June if you haven't already registered at PokerStars.
Make the minimum deposit and not only are you going to get a seat in the freeroll, you'll also get a 100 percent deposit bonus of up to $600 when you use the bonus code listed above. You have a shot at winning the freeroll and free money to play your favorite games and tournaments with — that's a win-win!
If you've already registered at PokerStars through our links, you're welcome to play the freeroll also by playing your favorite cash games to earn 100 VPPs during June. Find more information on this freeroll here.
Full Tilt Freeroll: $5,000
Are you ready to jump in and rumble for a piece of the PokerNews $5,000 Freeroll at Full Tilt?
Of course you are! Regardless of your skill level, you have a shot at winning this beauty. In order to take a seat, you will have to qualify in June. It's easy, don't get the jitters and feel like you have to jump through hoops to get in on a chance to bring home a chunk of free cash.
There are two ways to get in action: new players can download Full Tilt through our link and make a deposit before June 30th to grab a piece of the $5,000 opportunity that kicks off on July 10th. Existing players that signed up through our link, simply need to generate 200 FTPs between June 1st-30th Follow this link for more information.
888poker Freeroll: €1,000
Get ready to grab a welcome bonus and the chance to play in a $1,000 Depositor's Free Tournament at 888poker! This poker room has a game plan designed just for you and if you're up to the challenge, you could be stacking up piles of cash.
When you download 888poker here at PokerNews, you are eligible for $88 FREE plus 100 percent up to $888 on your first deposit. And although that's a huge standalone bonus, there's more: make your first deposit and — together with the 100 percent match bonus — you'll instantly have a free seat to seven daily $500 Depositors' Free tournaments. Do the math, that's a free chance to win a piece of $3,500.
And still more: simply make a deposit between Friday (00:00 GMT) and the next Thursday (23:59 GMT) in any week, and get ready to play the following Saturday's $1,000 Depositors Free tournament. Every week that you deposit, you can play in both $1,000 Depositors Free tournaments that put cards in the air at 09:30 and 17:03 GMT on Saturday. Open your new account through us for the best bonus — $88 FREE — and get started. You'll find more information in our 888poker review.
William Hill Freeroll: €100,000
There's a H-U-G-E opportunity going on at William Hill right now — to the tune of €100,000 in guaranteed prizes in the Monthly Depositor's Freeroll Series.
You'll have to hurry to qualify for the €100,000 freeroll running on June 14, but all you need to do is OPT IN, make a deposit, and set your calendar so you don't miss that massive opportunity.
The remaining two €100,000 Freerolls run on June 21st and June 28th with a deposit required during the week previous to the tournament. Don't forget to opt-in! You can grab a 200% match up to €1,500 on your first deposit bonus when you download William Hill through our link. Use your first deposit to qualify for the €100,000 June 14th Freeroll.
Pkr Freeroll: €1,000
Have you checked out PKR Poker? Experience the incredible graphics, the 3D avatars, and all the action you can handle when you download PKR Poker through our link and grab a massive 200% up to $1,000 Bonus.
Take your fully animated avatar and dance through one of the most realistic poker experiences on the Internet when you jump into a €1,000 Freeroll that runs every Thursday, Friday, Saturday, and Sunday in June. Visit here to find out about our exclusive bonus package.
Having a bankroll is a wonderful thing. Spend June building your bankroll and come back to PokerNews next month for more great opportunities.
Get all the latest PokerNews updates on your social media outlets. Follow us on Twitter and find us on both Facebook and Google+!