Can You Reach the Grand Master Club? Play on the WSOP App to Find Out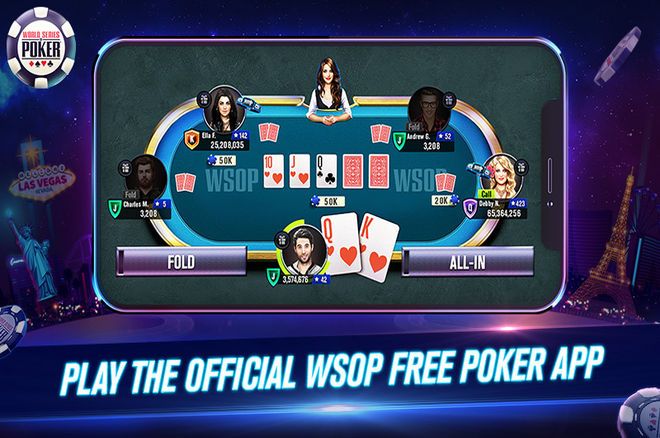 If you're looking for one of the best online play-money experiences in 2020, then check out the official WSOP Poker app. with their exciting Clubs VIP program.
There are six Clubs and each one is divided into five ranks. You start as Jacks I and work your way through Jacks II-V before progressing from there.
Win chips in cash games, tournaments and playing the slot machine to level up your club. Reaching a certain amount of chips gives you a safety threshold ensuring you don't lose all your progress in your Club as you strive to reach the highest Club possible: Grand Masters V.
Learn To Play With 1 Million Free Chips On The WSOP App
Available In All Countries!
Play WSOP Clubs
| Club Rank | Free Chips | Daily Free Spin | Store Bonus | Gift Bonus | Invite Bonus | Super Spin Multiplier | Momentum |
| --- | --- | --- | --- | --- | --- | --- | --- |
| Jacks | Up to 54k | 108k | x1 | 10.8k | 50k | x9 | +2 |
| Queens | Up to 68k | 162k | x1.4 | 13.5k | 75k | x15 | +3 |
| Kings | Up to 96k | 270k | x1.8 | 18k | 100k | x18 | +4 |
| Aces | Up to 200k | 1.35m | x2.4 | 22.5k | 200k | x24 | +5 |
| Masters | Up to 500k | 4.5m | x3 | 36k | 500k | x30 | +6 |
| Grand Masters | Up to 1m | 45m | x3.6 | 54k | 1m | x36 | +7 |
Clubs Rank Bonuses
You can track your progress from the Club Portal on the homepage. Every time you move up in rank and Club, your benefits get better. Increase your daily free chips, daily free spin bet amount and momentum by levelling up your club.
Daily Free Chips - This is the amount of free chips you collect from the lobby for each day you log in
Daily Free Spin - Increase the bet value of your daily slot machine free spin
Store Bonus - The amount of chips you get from the store is multiplied by your Store Bonus
Gift Bonus - The base amount of chips you receive when a friend sends you a gift
Invite Bonus - The amount of chips you receive when a friend accepts your invite to join WSOP
Super Spin Multiplier - Your Super Spin Multiplier is then multiplied by your current Club Benefit Multiplier
Momentum - Club Momentum increases your Max Momentum at tables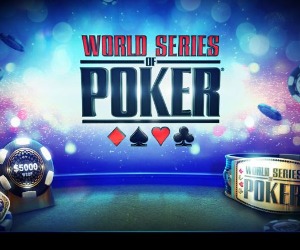 The World's #1 Free Poker App!
Play free poker games and tournaments to win a WSOP bracelet!
Use the MASSIVE no deposit bonus to get started and grind your way to the top. Now accepts US Players!
Play Now
Want to Move Up Clubs Faster?
Every player starts out in Jacks, but if you want to move up the Clubs ranking faster then here are some top tips on how to do so:
Play More: The Progress meter will reset every few days, so you have plenty of time to win enough chips to make it to the next Club. However, the more you play the quicker you will reach your next Club and be able to reap the rewards!
Play Aggressively: Winning bigger pots will earn you more points more quickly, so next time you're thinking of pushing out chips for a gutsy four-bet, think of your Club Progress meter!
Higher tables: The more chips in play, the more you can win! Play at higher stakes and the Progress meter will soon fill up - and so will your bankroll!
Play on WSOP Now!
The World Series of Poker (WSOP) Social Poker site is the best free-to-play poker sites in the world, and now accepts US players on its free mobile poker app.
WSOP Poker has an exciting selection of ring games, poker tournaments and more, allowing you to compete for exciting prizes, including virtual WSOP bracelets.
What's more, you can also link your WSOP free poker app to your Facebook account in order to invite your poker-playing friends, send them gifts and challenge them at the online felt.
Will Shillibier is based in the United Kingdom. He started working for PokerNews as a freelance live reporter in 2015 and joined the full-time staff in 2019. He graduated from the University of Kent in 2017 with a B.A. in German. He also holds an NCTJ Diploma in Sports Journalism.