PPPoker Levels Up Benefits with Daily PPST Freerolls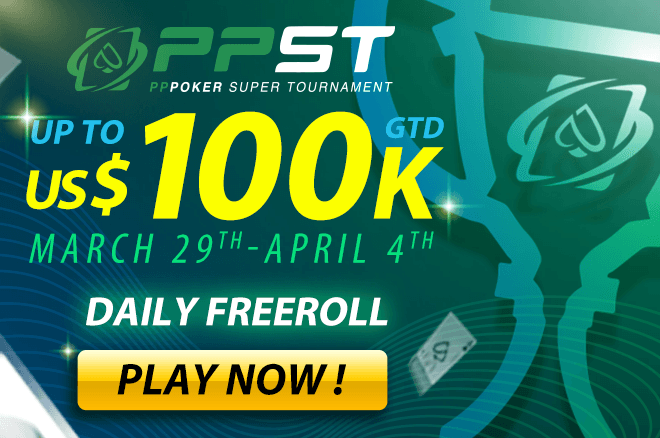 Table Of Contents
PPPoker is offering up even more exciting online poker opportunities during this period of isolation, in a continued bid to help grow the poker community. PPST (PPPoker Super Tournament) will again be hosted on the PPPoker App, including daily freerolls across March 29 - April 4, as well as guaranteed prize pools up to $100,000!
Last week, PPPoker announced they would again be hosting the popular online tournament series, PPST, and in turn, continue to give players across a variety of Clubs and Unions the opportunity to battle in a variety of events.
PPST daily freerolls are scheduled for 12:00 (UTC -5) and 19:00 (excluding April 3) and come with $500 and $800 guaranteed prize pools respectively.
PPST Schedule March 29 – April 4:
Discover PPST at PPPoker!
PPPoker is providing some of the biggest Unions the opportunity to host daily PPST events, Monday to Saturday, including satellites, K.Os, Deep Stack, Freeze Out, PLO, 6-Max, and a Super Friday Monthly PPST $100k GTD.
PPST will run in the following PPPoker Unions*:
Union 410 - BOOM & ROYAL
Union 818 - WORLD POKER
Union 1268 - Supreme
Union 1313 - Banana Latina
Union 1346 - PRIMETIME
Union 1377 - Ukraine Open
Union 1389 – TOPCLUB
Find out more PPST information and join the community in the dedicated Facebook group
Create your own Club at PPPoker!
PPPoker gives you the chance to create your poker Club, perfect for playing with friends and family. Have complete control over your online home games with exciting in-app features such as VIP Cards, Rabbit Hunting, Multi-Times, EV Chop and more.
Download PPPoker!
Create and play in your own personalised poker Club today! 
Game variations include NLH, PLO, OFC and our newest feature SPINUP! 
PPPoker – For Poker Lovers, By Poker Lovers.
Disclaimer: PPPoker does not provide any real-money gambling services. The respective tournament promoter solely and exclusively endorses any monetary value indicated in this promotional material. Participation in any tournament is at the player's own risk. 18+.
*PPST only available to players in the US, Canada, Latin America (except Brazil), Russia, Ukraine and Italy.
Sponsor generated content by PPPoker