Six Ways You Can Earn Points For Run It Once's Legends Program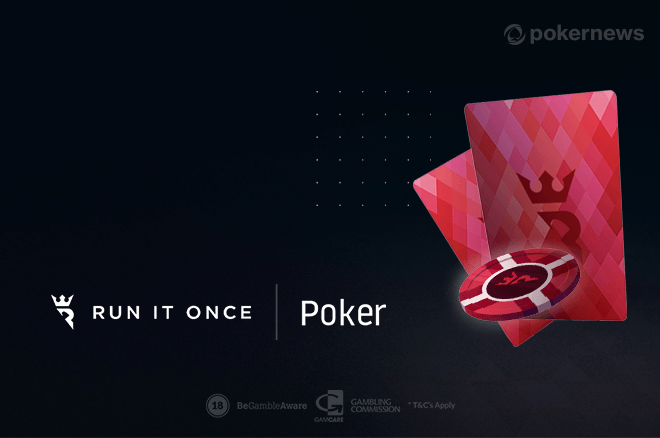 Run In Once makes it possible to earn up to 75% cashback each and every week. That's 75% of your rake back to you on a weekly basis. Like all loyalty programs, you need to earn points to claim the rewards. Thankfully, points are extremely easy to earn at Run It Once Poker and there are six ways to get your hands on them.
Simply Log Into Your Account
Every Run It Once player receives a 10 point boost when they log into their account for the first time that week. You don't even have to pay a single hand of poker, although you're going to want to. Just fire up the excellent Run It Once Poker software once a week and bag your free 10 points.
Play a Solitary Hand of Poker
Want a free 15 points boost every day? Well you can by playing at least one hand. That's it, one single hand. Calendar days run from midnight to 11:59 p.m. GMT so log into Run It Once Poker and receive 15 free points when you play your first hand.
Want Free Poker Training? Find Out How.
Play Cash Games
Playing cash games sees your points total start moving skyward. Run It Once awards you with one point for every €0.05 you contribute to the cash game rake. You'll soon rack up tons of points just by competing at the tables.
Be aware that you need to ear at least 60 points in a calendar week to be eligible to receive cash rewards. When you see how amazing the cash games are at Run It Once, you shouldn't have much trouble in achieving this goal.
Gain a Points Boost By Starting New Tables
Players who start cash game tables are worth their weight in gold. There's nothing more infuriating than firing up a poker site wanting to play some cash games only to discover all the games are full.
Help to start tables and you'll earn an extra 50% boost on all points earned while your table is contested three-handed. This means you'll be raking in 1.5 points for every €0.05 of gross rake you pay while only three players are fighting it out at your table. Please be aware, this only applies to six-handed cash game tables.
Earn More Points By Saving Tables
Almost as important as starting tables is saving those that are about to close. How often have you seen a player sit out only for the rest of the table's players to drop like flies, leaving you as the only soul wanting to play poker.
Save Run It Once's cash game tables by playing one-on-one, on six-max cash game tables only, and you'll earn double the amount of points as usual. That's 2 points for every €0.05 of gross rake you contribute to.
Get the latest from the Galfond Challenge
Achieve New Legends Levels
You'll climb up the various Legends statuses as you earn these points; you'll climb higher and faster by taking advantage of the freebies mentioned in this article.
Run It Once gives your points a boost each time you reach a new level of its Legends VIP program. The higher you climb, the bigger those rewards are. It's a pretty simple concept really.
Start Your Run It Once Poker Career With a €600 Bonus
Run It Once is giving all PokerNews reader a welcome bonus worth up to €600. Download Run It Once Poker via our links, create your account and watch as all your deposits for the first 30-days after making your first deposit are matched 100% up to a combined maximum of €600.
The bonus releases into your account at the rates shown in the table below. Perhaps the best feature of this bonus is it never expires so long as you play at least one raked hand every 30-days. Do this and you can take as long as you wish to clear your bonuses.
| Bonus Progression | Rake This | Get This |
| --- | --- | --- |
| €0-€100 | €25.00 | €5 |
| €100-€200 | €57.10 | €10 |
| €200-€300 | €66.50 | €10 |
| €300-€500 | €100 | €10 |
| €500-€600 | €200 | €10 |