Unibet Poker's Replay Rewards Help You Through Downswings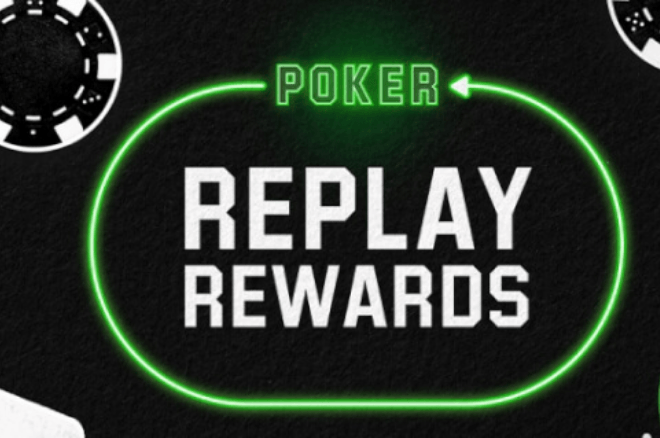 Downswings are common in poker; every poker player has experienced more than one. They are both mentally and financially draining, which is why Unibet Poker has created what it calls Replay Rewards.
There are times where it feels whatever you do at the poker table is incorrect. Your seemingly perfect bluffs are called, you miss all your draws, aces and kings get cracked, and you find yourself on the wrong side of set-over-set situations. Downswings suck and suck big time.
Being down on your luck at Unibet Poker is not as bad as on other online poker sites because of the Replay Rewards feature built into the client. The Replay Rewards Algorithm runs silently in the background so you do not know it is there. It monitors all the action, compiles a bunch of information, before deciding which players are deserving of special mission that is designed to help them claw back some losses and end their dreaded downswing.
Every Unibet Poker player who is a member of the Unibet Community is eligible for the Replay Rewards, and Unibet Poker is returning €15,000 to its players every week via this system.
Your Ultimate Guide to Unibet Poker Challenges & Missions
All you need to do is become part of the Unibet Community, play your favorite poker games how you usually would, and you'll receive an email to claim your special mission if you are among the players who suffer the biggest downswing during a calendar week.
Unibet Poker is not revealing how the algorithm works, but has shared with PokerNews some of the factors that are taken into consideration:
The stakes played
The game format and volume
Time of the day games are played
Community activity
There is no guarantees you will be selected for the Replay Rewards mission, nor is there any guarantee you will win from the said mission, but every little helps when it comes to clawing your way out of a dreaded downswing.
Start Your Unibet Poker Career With a €200 Bonus
If you like the sound of an online poker site helping out players who are down on their luck, it is time to download Unibet Poker. Do so via our links and you will receive a playthrough welcome bonus worth up to €200 when you make your first deposit.
The bonus money drops into your playable balance when you hit a specific rake milestone, as shown in the table below:
| Level | Rake | Cash reward | Reward % |
| --- | --- | --- | --- |
| 1 | €2 | €1 | 50% |
| 2 | €10 | €4 | 40% |
| 3 | €50 | €15 | 30% |
| 4 | €150 | €40 | 27% |
| 5 | €588 | €140 | 25% |
Furthermore, new depositing players are invited to four weekly €500 freerolls, which run on Sundays, plus receive an €8 cash game ticket, and four €4 Unibet open tickets. Now is the time to join the player-centric Unibet Poker.