Check Out Our Six Favorite PokerNews Podcast Episodes of 2022

As December ended, PokerNews offered a look back at its Top 10 Stories of 2022. The PokerNews Podcast crew – which lost Sarah Herring a couple months back but welcomed Connor Richards alongside co-hosts Chad Holloway and Jesse Fullen – thought we'd do the same by sharing our six favorite episodes of the year!
Subscribe to the PokerNews Podcast on Apple Podcasts here!
For 2023, tell us which guest you'd like to hear from. Let us know what you think of the show — tweet about the podcast using #PNPod, and be sure to follow Chad Holloway, Jesse Fullen, and Connor Richards on Twitter.
Check Out Past Episodes of the PN Podcast Here!
Robbi Jade Lew Addresses Hustler Casino Live Cheating Allegations
In October, we published a a special edition of the PokerNews Podcast in which Chad Holloway sat down with Robbi Jade Lew, who had been accused by Garrett Adelstein of cheating in a highly-publicized hand from the Hustler Casino Live (HCL) live stream.
Lew shared her side of the story and addressed lingering questions such as why she wavered on whether she thought she had jack-three or jack-four, why she gave the money back, what made her chair vibrate, and where things stand now.
She also talked about what she thought would happen and a potential heads-up match against Adelstein. It's one of the biggest poker stories of the year, and here's your chance to hear directly from Lew.
Poker Hall of Famer Jack Binion Shares Decades Worth of WSOP Memories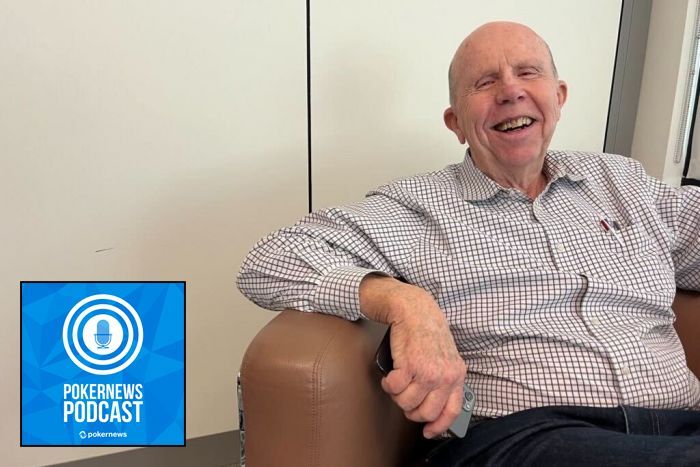 In November, Jesse Fullen sat down with Poker Hall of Famer Jack Binion to talk to the living legend. He got him to open up about his favorite memories from decades of the World Series of Poker (WSOP), and trust us when we say there are some stories not to be missed!
The crew also offered their thoughts on the Women in Poker Hall of Fame Class of 2022, recapped winners from the WSOP Europe and WSOP Circuit Grand Victoria, how online poker players are being exploited by fraudsters, and more info on the World Poker Tour (WPT) World Championship at Wynn Las Vegas.
Bryn Kenney Addresses Cheating Allegations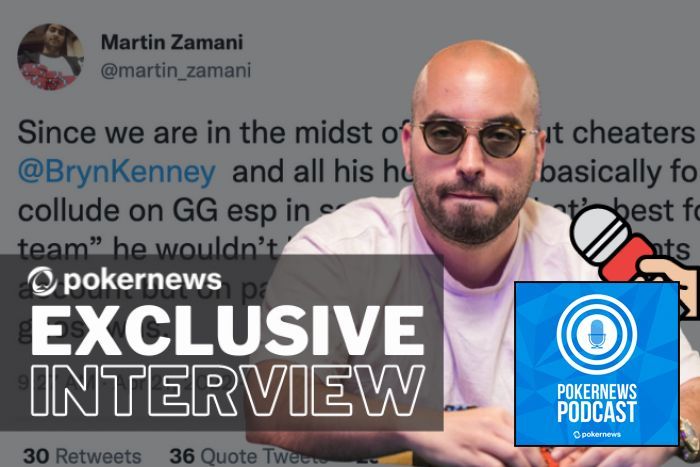 <

In April, we published a special edition of the PokerNews Podcast in which Sarah Herring was joined by Bryn Kenney, who addressed recent cheating allegations leveled by Martin Zamani.

The interview was met with mixed reactions – ok, maybe there was quite a bit more hate than love – but it was Kenney's first time addressing the allegations, so it did capture the attention of the poker world.
Eugene Katchalov on Escaping Ukraine Amid Russian Invasion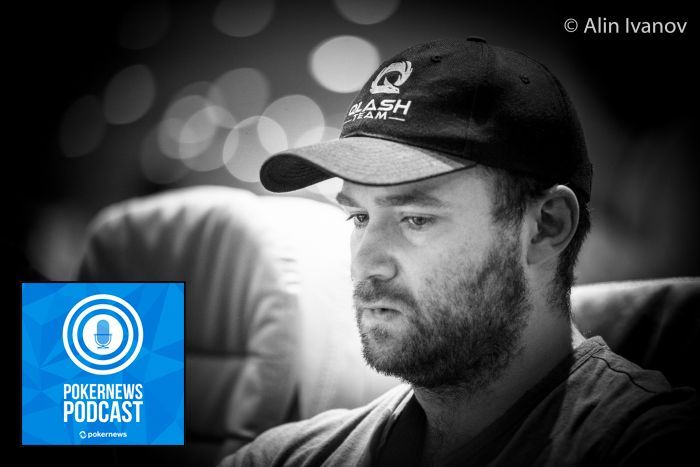 Back in March, Chad Holloway chatted with Eugene Katchalov, Ukraine's all-time money leader, about his harrowing escape from Kyiv as Russia invaded. The World Series of Poker (WSOP) bracelet winner and World Poker Tour (WPT) champ documented his experience in real-time via Twitter, which gave his followers a glimpse into civilian life during war.
"Feels surreal, like being inside of a war movie. Don't know anyone who expected it to get this bad," Katchalov tweeted.
He also informed his Twitter followers that he found a few hotel rooms in a local village and "will likely spend at least a few days" there. Later in the day, he decided to change up his plans and head toward the border, which he crossed after being stuck in "massive traffic and hoping there will be gas to fill up along the way."
Katchalov spoke to PokerNews about what he and his wife experienced, as well as what they're doing now to help family, friends, and other refugees looking to get out of Ukraine.
Katchalov, who retired from poker in 2018 to switch to E-Sports, is Ukraine's all-time winningest tournament player with $9.2 million in cashes while Yevgeniy Timoshenko is in second place with just over $7.8 million.
While this is a poker podcast, the topic discussed is much bigger than the game.
Sarah Herring's Farewell Episode w/ Surprise Guests from the Past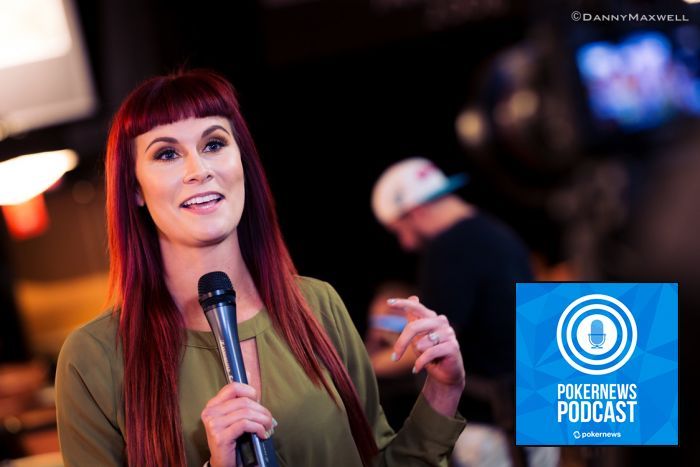 Back in October, it was the end of an era for the PokerNews Podcast as longtime host Sarah Herring said goodbye. In this "farewell" episode, Sarah joins Chad Holloway and Jesse Fullen to swap stories, share favorite memories, and briefly discuss what's next.
In addition, Chad and Jesse surprise Sarah with some clips provided by some guests from PokerNews' past including Matt Parvis, Donnie Peters, Lynn Gilmartin, Kristy Arnett-Moreno, Brent Harrington, and Jeff Platt.
Join us for this special "farewell episode" as we celebrate all things Sarah Herring!
Guest Antonio Esfandiari on Where He's Been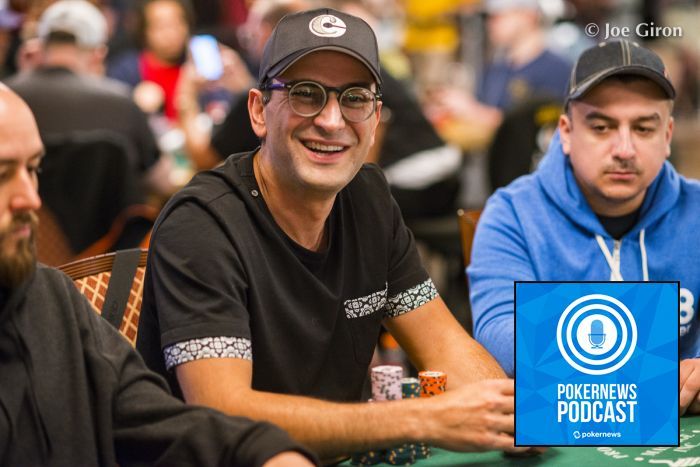 In September, Sarah Herring and Chad Holloway discussed Sam Grafton's victory in the $200K Coin Rivet Invitational for $5.5 Million, as well as Ebony Kenney's impressive finish that was nearly a poker record!
Other topics discussed include Sergio Aido and Benny Glaser winning PokerStars WCOOP titles, a look at the Gulf Coast Poker Award nominees, and Josh Reichard becoming the 10th player inducted into the Mid-States Poker Tour (MSPT) Hall of Fame.
Finally, Chad chatted with the legendary Antonio Esfandiari about Burning Man, life, and leaving the busy poker lifestyle behind to become a devoted family man.
Other PokerNews Podcast Highlights from 2022
The above was certainly powerhouse episodes, but they were far from the only highlights. On the contrary, there were some very special moments throughout the 50 episodes we released in 2022.
Here's a look at some other episodes we highly recommend:
Executive Editor US, PokerNews Podcast co-host & 2013 WSOP Bracelet Winner.