PokerNews Podcast: Cheater Exposed, a Negreanu Win & Guests from Next Gen Poker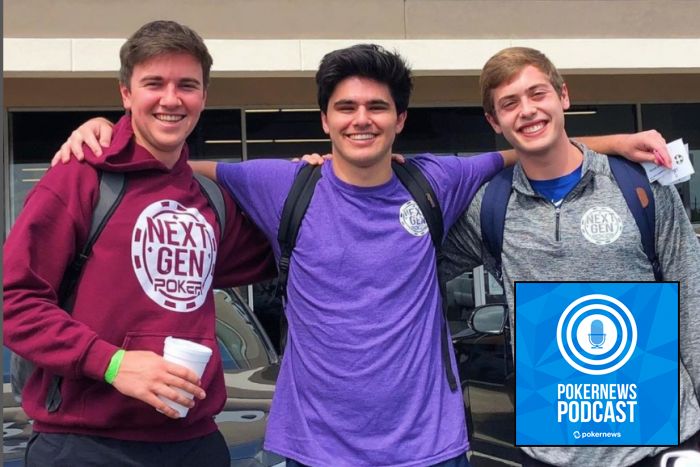 In the latest PokerNews Podcast, Sarah Herring and Chad Holloway bring you up to speed on all the latest from the poker world. That includes talking about the cheater that got banned from Hustler Casino Live, making predictions for next week's Global Poker Awards, and recapping winners from the 2022 Winter Open at bestbet Jacksonville.
They also talk about winners from the PokerGO Cup, including defending champ Daniel Negreanu, who almost called it quits before rebounding with a big win.
Finally, Sarah sits down with the guys from Next Gen Poker — Jack, Rosey & Frankie — who seek to bring the fun back to poker. Find out why these three young men are quickly building a big following in the poker world.
Time Stamps
Tell us who you want to hear from. Let us know what you think of the show — tweet about the podcast using #PNPod, and be sure to follow Sarah Herring and Chad Holloway on Twitter.
Subscribe to the PokerNews Podcast on Apple Podcasts here!
Check Out Past Episodes of the PN Podcast Here!
*Image courtesy of Next Gen Poker.
Executive Editor US, PokerNews Podcast co-host & 2013 WSOP Bracelet Winner.