Ace-King Suited: Easy Call for 30 Big Blinds?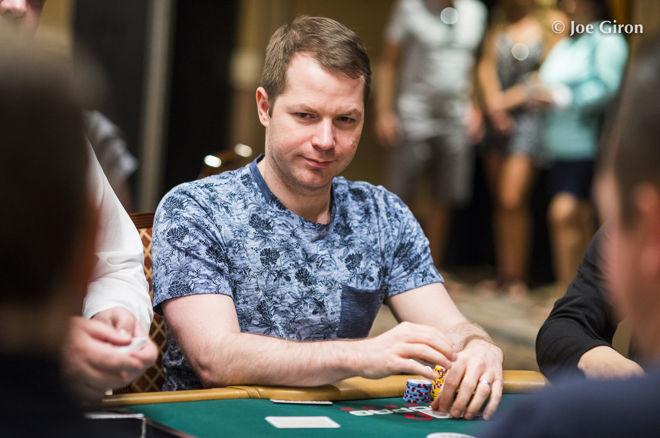 Today I want to look at a hand that represents a fairly common spot that comes up in tournaments — having to make a preflop decision whether or not to play for stacks with ace-king.
In this particular tournament, the blinds were 250/500 with a 75 ante, and with close to 14,000 behind I was dealt
under the gun and raised to 1,100.
Three players called — the next player over (UTG+1), the button, and the small blind. Then the big blind reraise-shoved all in for just about the same 14,000 stack with which I started the hand.
The action was back on me, and I had two choices — to fold, or to call the all in for a little less than 30 big blinds.
Take a look at what I chose to do and listen to the reasoning behind my decision:
I wasn't folding
here. But while my call might well have been easy, the real question is whether or not my opponent should have pushed with
. As I discuss, just calling rather than going for the squeeze-shove would've been a better choice.
Jonathan Little is a professional poker player and author with over $6,600,000 in live tournament earnings. He writes a weekly educational blog and hosts a podcast at JonathanLittlePoker.com. You can follow him on Twitter @JonathanLittle.
Everybody needs an account at one of these online poker rooms! They're the biggest, the best, and we get you the best poker bonuses. Check out our online poker section for details on all the online poker rooms around.