Alec Torelli's "Hand of the Day": The Secret to Satellite Poker Tournaments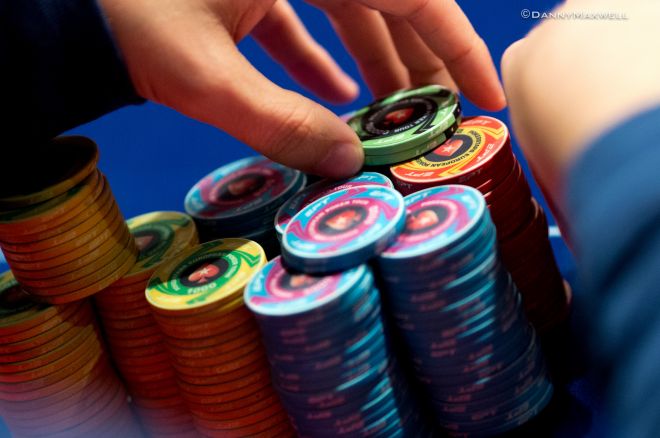 Alec Torelli is a poker professional originally from California, but travels the world full time with his wife, Ambra. Torelli has over $1.5 million in live tournament earnings (including two World Series of Poker final tables and two World Poker Tour final tables) as well as over $500,000 in online tournament earnings. Outside of poker he and his wife manage a million-dollar online business which travels the world with them.
In Torelli's "Hand of the Day" series he analyzes hands played by him and submitted to him by others. Today he focuses on a hand sent in by a reader who finds himself in a challenging spot deep in a satellite tournament.
* * * * *
Satellite poker tournaments are their own beast.
They're like no other format of poker simply because your objective is unique — last long enough to win a seat to the next event.
This difference changes the game flow and strategy. Accumulating chips is only valuable until you have enough to coast to the finish line. Making high variance plays can be deadly.
In today's hand review, I cover a sticky spot from a satellite tournament and unveil some unconventional suggestions. Take a look:
When playing satellite tournaments, remember these key points:
Accumulate only enough chips to guarantee you'll get a seat. Anything beyond that is risking chips unnecessarily. Our Hero in this hand could have potentially folded his way to the money, depending on the number of players left and the stacks of the other players.
Aim to minimize variance to preserve your stack, giving you the best chance of making a deep run.
Don't give away anything for free! If you're in a spot like our Hero was and know you're going to call the river, it's better to protect your hand by going all in. Every chip is priceless and you can't afford to miss out on value!
Smile. You're having fun.
~Alec
Want to be featured on future episodes of "Hand of the Day"? Simply submit your hands to Alec here.
Follow Alec Torelli on Twitter, Instagram, through Facebook, or via his popular blog.
Get all the latest PokerNews updates on your social media outlets. Follow us on Twitter and find us on both Facebook and Google+!