Daniel Negreanu with the Perfect Read at a $25,000 High Roller Final Table!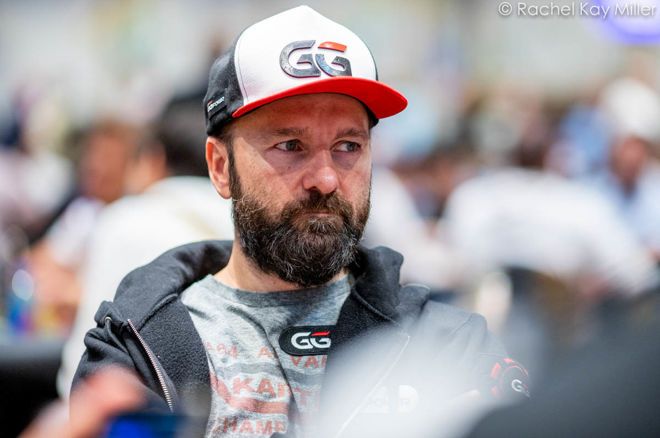 This was one of Daniel Negreanu's greatest final table comebacks! The event was the 2022 PokerGO Cup played at the luxurious PokerGO Studio in Las Vegas.
Negreanu battled some of the toughest poker players in the world in this $25,000 No-Limit Hold'em final table. His opponent in this hand, Sean Winter, decides to run a bluff against "Kid Poker." Negreanu manages to sniff it out very quickly and uses this hand to propel himself to the win and $350,000 to go along with it!
In this PokerNews strategy column, I discuss the poker strategy when facing overbets as well as how to proceed when you do get check-raised with a strong but non-nutted hand.
Read about Negreanu's victory at the 2022 PokerGO Cup!
The hand took place three-handed at the final table with blinds of 20,000/40,000/40,000 and chip leader Negreanu kicking off the action by limping on the button with
. Winter then checked his option in the big blind holding
.
Negreanu was getting a little bit tricky by limping preflop. Normally when you are the big stack at a final table, you want to do a whole lot of raising. However, against good aggressive players like Winter, I can understand how Negreanu may just want to see a flop with his queen-jack.
The flop landed
and Winter checked with his double gutter. Negreanu bet a small 40,000 after flopping two pair and Winter check-raised to 175,000. Negreanu called.
Winter's raising range should consist of a lot of junky draws, so this hand makes sense to raise with. Even though Negreanu has two pair, he shouldn't ever be re-raising here because, if the money gets in, he will likely be against strong hands like a straight. Additionally, by calling he keeps Winter in with his bluffs that are drawing thin.
The turn brought the
and Winter slowed down and checked before Negreanu checked back. I think Negreanu could have gone for a small value bet, but checking back is fine if he thinks that Winter will go for a lot of bluffs on the river.
The
landed on the river to brick both players and Winter has to bluff to win the pot with his ten-high. What would you do as Winter in this scenario?
Check
Bet 125,000
Bet 250,000
Bet 500,000
All-in
Winter needs to bluff here, but the question is, what is he trying to get Negreanu off of? If he is trying to get him off of a queen or a jack, I think a big bet will do that most of the time. So when Winter bluffs, I think he needs to go with a pot-sized bet.
With 490,000 in the pot, Winter bet 500,000 and was met by a quick call from Negreanu. Unfortunately for Winter, Negreanu had two pair and his pot-sized river bet wasn't enough to get Negreanu to fold.
I think Negreanu played this hand very well and in a way that induced as many bluffs as possible while also making it impossible for him to go broke in spots where he has the worse hand.
For more on this hand check out my breakdown in the following video:
Jonathan Little is a professional poker player and author with over $7,000,000 in live tournament earnings. He writes a weekly educational blog and hosts a podcast at JonathanLittlePoker.com. Sign up to learn poker from Jonathan for free at PokerCoaching.com. You can follow him on Twitter @JonathanLittle.