How to Extract Value: WSOP Main Event Hand Analysis With Dominik Nitsche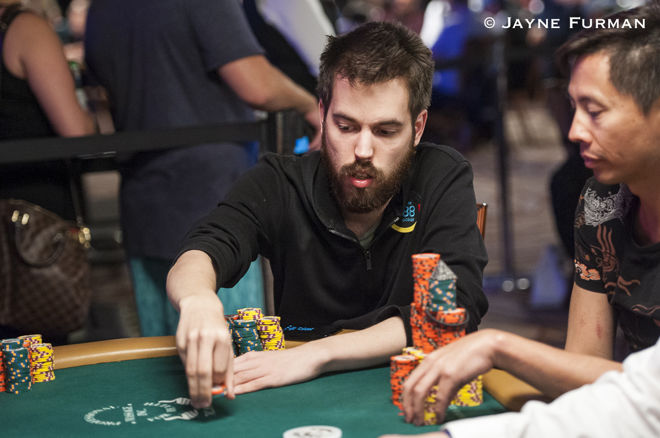 Three-time bracelet winner and 888Poker Ambassador Dominik Nitsche found himself in an interesting hand amid his 2017 World Series of Poker Main Event run, and he took the time to share details from the hand with us as well as his thinking at each stage.
The hand represents a common scenario — you flop strong, but need to choose the best path postflop to earn the most chips thereafter. It also illustrates the importance of image while providing great tips regarding "range reading" or using available information to figure out what hands an opponent might hold.
The hand came when the tournament was getting close to reaching the money bubble with about 1,200 players remaining on Day 3.
As Nitsche explains at the start, he'd managed to be fairly dominant at the table for much of the day, running a stack that had once been as low as 20,000 up to around 300,000. Meanwhile the player on his left had tangled with Nitsche frequently without getting results, and after losing a big pot to another player appeared tilted.
As the money came closer, Nitsche began raising even more hands to take advantage of others being in "lockdown mode." That's when the following hand takes place.
Dealt
in the cutoff, Nitsche raised the minimum to 12,000, and the player on his right called from the button. The flop came
, giving Nitsche a flush.
Having developed a loose image and up against an opponent both willing to play back at Nitsche and perhaps being tilted as well, Nitsche was in a good spot to try to extract maximum value.
Listen to how Nitsche discusses his decision-making from street to street as postlop plays out, starting with the various reasons he provides for why checking this flop gives his opponent an opportunity to make a mistake.
Also note how his opponent's actions — as well as how Nitsche's own cards serve as blockers — help Nitsche narrow his potential range as he sticks around through to the river.
Here is the full hand report from the PokerNews live reporting team. That pot helped catapult Nitsche up close to 750,000 in chips to find a place on the front page of the leaderboard. Eventually he'd last all of the way to a 195th-place finish for $46,096.
The WSOP Main Event marches on today as the last 27 players remaining play down to the final nine. Stick with PokerNews live reporting this week for complete hand-by-hand coverage from the last three tables all of the way down to the crowing of a winner on Saturday.
Everybody needs an account at one of these online poker rooms! They're the biggest, the best, and we get you the best poker bonuses. Check out our online poker section for details on all the online poker rooms around.