From the Big Screen to the Final Table: The Princess Bride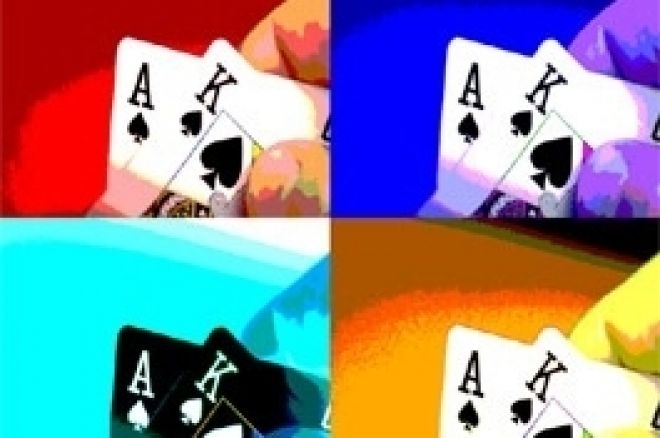 Modern cinema is a great tool for teaching poker because it crosses cultural barriers in a way that few teaching elements can. All one needs to do is listen to the advice that can be found in the lines of a variety of films and then remember their relationship to playing poker. Now, this doesn't mean you can repeatedly use a line from Goodfellas in conversation while playing, but it does mean you should keep in mind the concepts that go with the line.
For many, The Princess Bride was the quintessential fairytale movie complete with swashbuckling heroes, giants and magic spells. Although you might not think of this film when it comes to poker advice, one line from the film rings true with poker players. In the beginning of the film when a young boy, played by Fred Savage objects to his grandfather (played by Peter Falk) reading to him from a book, the grandfather drops this nugget of wisdom.
"That's right. When I was your age, television was called books."
Don't believe everything you see on television.
Unfortunately, people who watch television to learn how to the play the game often miss valuable pieces of information that takes place during the course of a televised event. Missing important information gives players the perception that traditional theory isn't relevant because they assume that what they see on television is the correct way to act. These misinformed players don't recognize that it takes a lot of hands to get to a position where you stand to benefit, it doesn't happen in just one hand. These players play for hours and the only hands shown on television are the ones that have drama because that is what attracts viewers. Don't be fooled by TV poker.
There is so much information out there. Study it.
There is an incredible amounts of poker advice available, including Doyle Brunson's Super System II and Dan Harrington's books on Hold'em, to name just two. In other words, there are affordable ways to improve your game without you having to risk your bankroll. If you are serious about becoming a better player, you have to do the research, so you are well-versed in the art of chip warfare. If you had to go to a gunfight, you would want an Uzi, not a six-shooter. The same goes with poker; the more you know, the more tricks you have for your opponents.
Give respect where it is due.
Although you may not think an older gentleman sitting at the table is any good at the game, don't mistake age as a sign of weakness and, therefore, your reason for trying to corner him. I'm not saying you should be scared of older people, but if you detect that they know their way around the table, do your best to pick your spots. The logic here is simple in that players who have a wealth of experience are tough opponents. Make sure not to write them of as daffy senior citizens. You could end up paying for a condo in Florida.
For more game improvement tips check out our strategy section, and be sure to follow us on Twitter too.