Hand Review: Calling Down a Triple-Barrel Bluff with Second Pair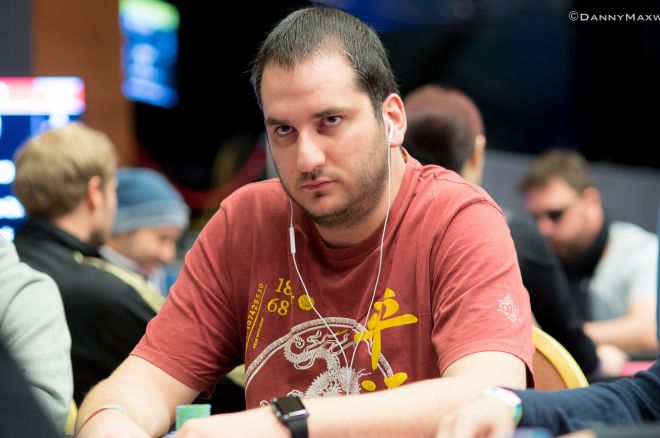 It's one thing to have a read on an opponent whom you suspect to be bluffing. It's another thing altogether to act on that suspicion and call down such an opponent, especially when doing so means betting your tournament life on the accuracy of your read.
As the EPT Prague Main Event was playing out, our Sarah Herring had a chance to talk with poker pro Onur Unsal (pictured above) to discuss an intriguing hand he played against Foeke Deinum late on Day 4 — one in which Unsal found himself having to make just such a decision.
The Turkish pro has been collecting tournament cashes on a regular basis over the last five years, and in Prague Unsal would make it all of the way to a seventh-place finish in the Main Event to collect a handsome €122,530.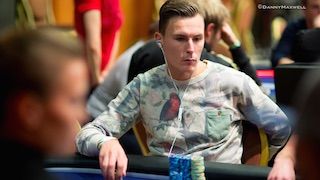 As Unsal explains, he and Deinum had been at the same table for much of the previous day of the event, during which Unsal was able to pick up on certain tendencies shown by Deinum, including how the online star had opened a lot of hands. During their time together Unsal also defended a lot of hands, so he knew that Deinum knew that about him by the time this hand took place.
As with the hands on Day 3, this one began with Deinum opening from middle position and Unsal calling from the big blind, this time with K♦7♣. The flop then came A♥K♠4♠, giving Unsal second pair, and he check-called a continuation bet from Deinum.
The turn and river would go similarly, with Unsal's hand not improving to better than second pair and Deinum continuing to fire away, ultimately putting Unsal to the test for his entire stack with a river shove.
Watch and listen to how Unsal explains his thinking at every stage of the hand, including how Deinum's bet size on the turn (a big bet), the presence of draws on the turn that didn't materialize on the river, and other factors played into his decision to call Deinum's all-in bet on fifth street.
Here are the full details of the hand — what do you think of Unsal's big call?
Stacks before the hand: Deinum ~1.2 million, Unsal ~690,000 (blinds 10,000/20,000; ante 3,000).
Preflop: Deinum raised from MP, Unsal called from BB. Pot ~110,000.
Flop: A♥K♠4♠. Unsal checked, Deinum bet 57,000, Unsal called. Pot ~215,000.
Turn: 6♥. Unsal checked, Deinum bet 160,000, Unsal called. Pot ~535,000.
River: 8♦. Unsal checked, Deinum bet all in, Unsal called with his last 431,000.
Showdown: Deinum showed Q♥J♥ (queen-high, a missed flush draw), Unsal K♦7♣ (pair of kings).
Stacks after the hand: Unsal 1,386,000, Deinum 510,000.
(Deinum would bust a little later on Day 4 to finish 28th.)
Want to stay atop all the latest in the poker world? If so, make sure to get PokerNews updates on your social media outlets. Follow us on Twitter and find us on both Facebook and Google+!