Hand Review: Kou Vang Picks Off Phil Hellmuth's Five-High Bluff in WSOP Main Event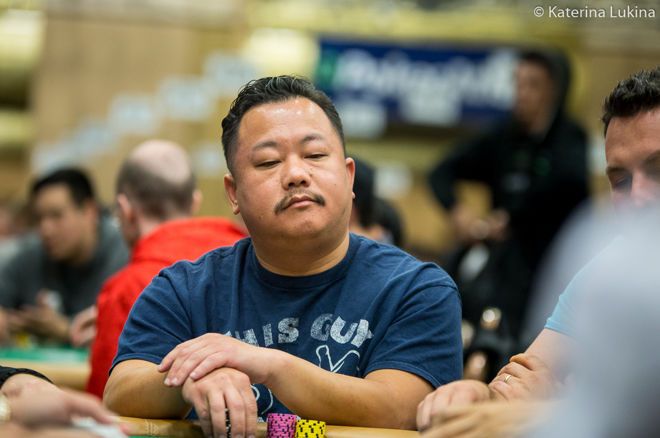 Table Of Contents
It's Day 2c of the 50th annual World Series of Poker $10,000 Main Event and while all cameras are usually on Phil Hellmuth, they are now also on Kou Vang after a big hand.
Vang is a regular on the WSOP Circuit and the Mid-States Poker Tour (MSPT), and was the inaugural member of the MSPT Hall of Fame in 2018.
With over $1.6 million in earnings and a long career dating back to 2006, Vang is not a player to be underestimated. Now, Hellmuth is among the many players who can attest to this, though he didn't give Vang much credit in the moment.
The Hand
With eight players seated at the secondary feature table, Hellmuth had 60,000 and Vang had 45,000. Action folded to Hellmuth in the cutoff and he raised to 2,000 with
with blinds at 400/800 and a big blind ante of 800. Vang was on the button with
and he three-bet to 6,500.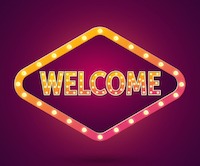 Hellmuth called and the two players saw a flop of
. Both players checked and the dealer put out the
on the turn. Hellmuth led out for 9,000 into a pot of 15,000 and Vang called.
The river was the
and Hellmuth immediately moved all in, putting Vang to the test for his remaining 29,500. Vang snap-called with two pair, nines and sixes, to earn himself the full double-up. Hellmuth's five-high went sailing into the muck, and he was left with around 15,000.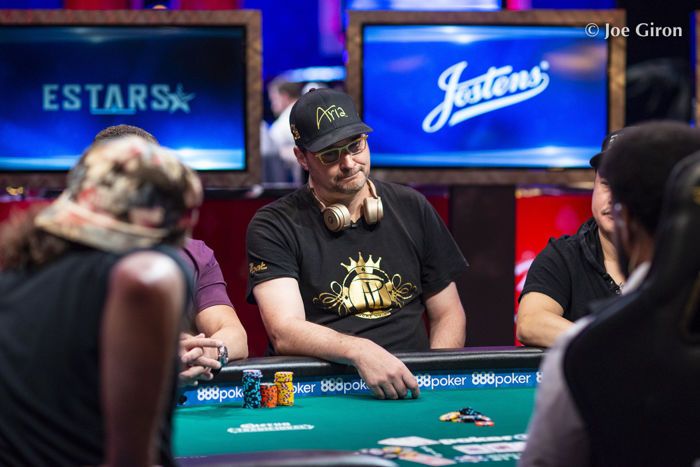 Vang Explains the Call
On a stage this big, it's not often a player will make such a quick call for their tournament life, so PokerNews caught up with Vang to ask him about his thought process during the hand. Any eight would make a straight on the river, and Vang decided to eliminate hands containing an eight when considering Hellmuth's range.
"I didn't think he had many straights in there. I don't think he puts me all in with straights," explained Vang. "He also went all in pretty quick."
Vang also thought it unlikely for Hellmuth to have a full house.
"He didn't like it obviously. He just said I was a bad amateur."
"I don't think he goes that sizing with a boat, with tens full. He basically needs quads there."
Timing tells play a significant role in live poker when trying to get a read, so the snap-shove all in on the river when the four-card straight appeared on a paired board seemed suspect to Vang.
"I thought if he had tens full or quads, he would try to milk jacks plus, so I thought it was a pretty easy call," said Vang. "Just right off my instincts, I thought it was just a call."
Given the snap-call, it is clear Vang was thinking this through before the shove from Hellmuth. Being on poker's biggest stage, and at a feature table, makes the quick call all the more impressive. As expected, Hellmuth didn't take the snap-call very well.
"He didn't like it obviously. He just said I was a bad amateur, so I mean, I kind of accomplished one of the goals I wanted to," laughed Vang.
A Consistent Career
Earlier this summer, Vang was selected as one of PokerNews' picks for Five American Circuit Players to Watch for the 2019 WSOP, and he is trying his best to live up to this prediction.
"The summer started off pretty slow, but the last couple of weeks I've had a couple of scores here and there, and played some sit-n-go's to help out the variance. So, let's try to close it out on a good note," Vang told PokerNews.
"I don't think he goes that sizing with a boat, with tens full. He basically needs quads there."
Vang has amassed over $1.6 million in earnings and has 15 career tournament wins on his resume. Remarkably, Vang only has one six-figure score on record, and it came in March 2019 in the WSOP Circuit Main Event in Tulsa for $132,930. He finished runner-up, falling just short of winning a Circuit ring and a seat into the 2019 Global Casino Championship (GCC).
The circuit grinder also was the first player to be inducted into the MSPT Hall of Fame back in 2018. The criteria to be inducted was to either book 25 MSPT Main Event cashes plus win an MSPT title or Player of the Year, or have made at least 10 MSPT final tables plus win an MSPT title or Player of the Year. Vang won the MSPT Canterbury Park Main Event in Season 2, and then finished in fifth place in the MSPT Season 9 FireKeepers Main Event for $57,357 to earn his 25th MSPT cash and qualify him for the honor.
Kou Vang has gone 0 for 9 in WSOP Main Events, so follow along via the PokerNews live updates to see if he can turn this big double-up into his first cash in the Main. Unfortunately for Hellmuth, his 2019 Main Event came to an end a couple levels following the failed bluff.