How to Extract Maximum Value with a Winning Hand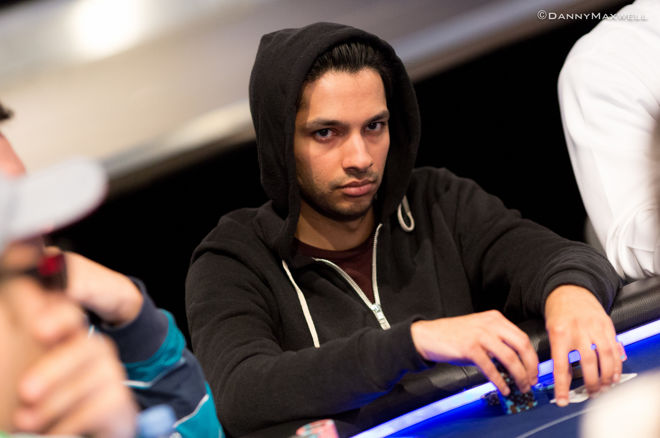 Just 125 players remain in the 2017 PokerStars Championship Bahamas Main Event, with the tournament having reached the money near the end of play yesterday.
Among those cashing already in the event was Mohsin Charania who added more to his career tournament earnings of nearly $5.2 million. Charania's largest cashes include those he collected for winning the European Poker Tour Grand Final Main Event in Monte Carlo in 2013, and a pair of World Poker Tour titles won at the Aviation Club de France (2013) and the Bellagio (2014).
Speaking of having experience getting paid, Charania started out the PSC Bahamas Main Event doing just that, getting a big boost early on after earning value in a multi-way hand in which he managed to make quads.
The hand began with Charania calling a middle-position raise from the hijack seat with
and watching a third player call from the big blind.
The flop came
to give Charania a set, and when the original raiser continued with a bet he chose to slow play and only called. The third player remained in the hand as well.
The turn brought the
, making four of a kind for Charania, and after the big blind checked the preflop raiser bet again. Charania once more chose the option just to call, then the big blind put out a big reraise, forcing out the original raiser.
Charania called one more time, then when his opponent checked the
river Charania made a relatively big bet of 8,500 into a pot of around 10,000. His opponent called and Charania collected a nice early pot.
Afterwards Charania spoke with us about how he played this hand in particular while sharing more general thoughts regarding how to extract value with strong hands that are clearly winners.
As Charania explains, the key is knowing your opponents' tendencies, letting them bet if they're aggressive or building the pot yourself if they are on the tighter side. Have a look:
While Charania hit the rail late last night, Day 3 marches on starting at 12 noon today. Be sure to follow all of the action here on PokerNews.