Improving at Poker: What Commodity is Scarce for You?

Nate Meyvis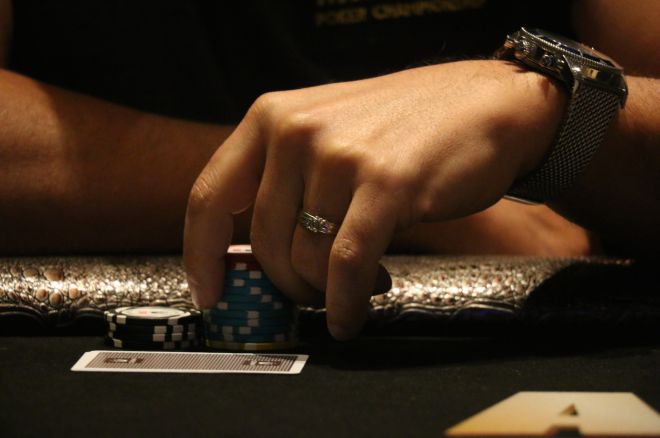 It used to be that good information about poker was scarce. Indeed, it's easy to forget that one source of the popularity of Doyle Brunson's Super/System was the fact that for many years it contained some of the only widely available information about no-limit hold'em.
These days, learning poker is more like learning other subjects for which information is readily available. For example, say you wanted to learn calculus. If you have the means to read this article, you can access any number of tutorials and books on that subject. Very likely, you live in an area where tutors and classes are available as well.
In other words, these days learning poker is, more than ever, an exercise in navigating what's out there rather than finding scarce information. Many students find this to be a confusing process. Here I'll present things the way I present them to students who don't know where to turn — perhaps you are also in their situation.
First, some disclosure: I do one-on-one coaching; I have written two books; I make training videos for Tournament Poker Edge; I contribute articles available for free in various places; and Andrew Brokos and I give a lot of information away for free on the Thinking Poker Podcast. As this list suggests, I think that different ways of teaching poker are appropriate in different cases.
To figure out what resource is right for you, begin by asking the question in a way an economist might suggest: What scarce commodities do you most want to acquire or conserve?
Too many students wind up buying what they don't need or not buying what they do need. As a simplification, imagine that poker training is a process for which the inputs are information, time, money, and discipline.
Some students most need to correct intuitive misunderstandings or drill basic strategy, because they don't properly understand information about the fundamentals. If this is you, studying less expensive materials is probably the way to go. There is so much good beginner-level content that, if you have the time and ability to study, you will do best with a good book or with online articles from a reputable source.
For other students, time is what's scarce. Perhaps you are financially comfortable, but busy in your professional life. In that case, a coach is usually the best way to get a combination of inputs that is most efficient for you. You will often be paying for information you could get more cheaply elsewhere, but that information will be delivered to you without much filler and on your schedule.
Many students are most constrained by their short-term finances, though they have plenty of time and energy. For them, money is most scarce. Thankfully, there are free resources for those wanting to learn. Articles and forums are obvious choices, but don't forget strategy-heavy Twitch streams, good study partners, and online archives of well-commentated final tables.
Another cost-effective study method for highly motivated students who have more money than time is to subscribe to a video site appropriate to your needs for a month. Many of these sites give subscribers access to their entire back catalogue, so you will be constrained only by the amount of time you can spend studying.
Finally, the scarce element in your poker learning might be motivation or discipline. Here the best approach is less obvious.
Some coaches specialize in the "mental game." Instructional material in all relevant media covers this aspect of the game, and indeed much non-poker-specific material might be useful to you. What is important in this situation is not to squander those times when you feel in control, healthy, and disciplined. Just as you might save a challenging novel for when you feel up to it, you can keep a list of things to study or do when you're feeling best. (Depending on your ability, your time might be best spent playing rather than studying.)
That said, if you have persistent discipline problems, it might be better to keep poker as a casual hobby, or even give it up entirely, rather than making it a more serious and central project in your life.
Once you get yourself oriented, there is still the hard work of applying yourself on the study path you choose. An honest examination of what is scarce for you, however, is the best way to make sure you choose the right path in the first place.
* * * * *
The Kindle edition of Nate Meyvis's new book, Thinking Tournament Poker, Volume 2, is now available on Amazon. Be sure also to check out Nate and Andrew Brokos on the Thinking Poker Podcast, and for more from Nate visit his blog at natemeyvis.com.
Want to stay atop all the latest in the poker world? If so, make sure to get PokerNews updates on your social media outlets. Follow us on Twitter and find us on both Facebook and Google+!