Jonathan Little Makes a Big River Bluff-Raise in a $5,000 WSOP Event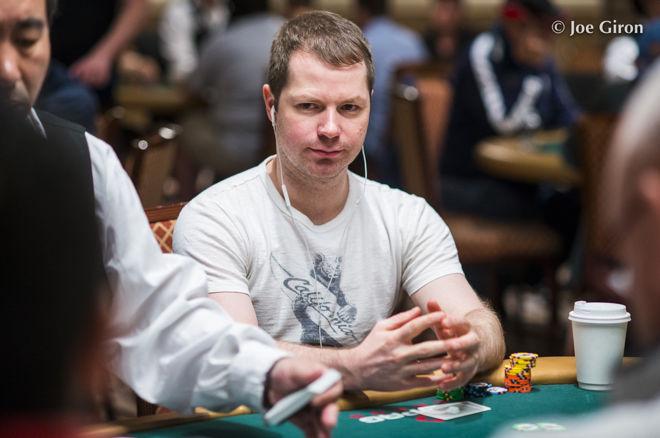 I want to move back over to tournaments this week and share a hand from the 2017 World Series of Poker. This one took place on Day 1 of the $5,000 No-Limit Hold'em Six-Handed event and provides us a chance to talk about various considerations you should be making when bluffing.
With the blinds 50/100 and the stacks still deep (25,000 effective), it folded to me in the cutoff where I was dealt
. I raised to 300, and as I note in the video while 3x would be my standard opening size here I could even go 3.5x or 4x when if I thought the blinds would give me action (especially when the stacks are this deep).
The small blind called and the flop came
, bringing both an ace and a king as overcards to my no-longer-quite-so-premium pocket pair. My opponent checked and I checked as well. The
fell on the turn to give me a gutshot draw, and this time my opponent bet 450. I called, making the pot 1,600.
The river was the
, and the small blind bet 1,250. Calling wasn't really a choice for me, and as I explain below I often will fold this hand to this bet. But is bluffing an option here? With two queens I do have blockers to the nuts (queen-jack).
I did decide to make a big bluff-raise — take a look, and listen to my reasoning for bluffing here and my discussion of reasons to bluff in general.
This hand began with me taking a pot control line through the turn, then ended with a river bluff. The bluff was a bit frisky — and not something I always do in this situation — but sometimes the spots are good ones to make this kind of play.
Jonathan Little is a professional poker player and author with over $6,500,000 in live tournament earnings. He writes a weekly educational blog and hosts a podcast at JonathanLittlePoker.com. You can follow him on Twitter @JonathanLittle.