Master Multi-Tabling for Online Poker with 888poker Pro Ian Simpson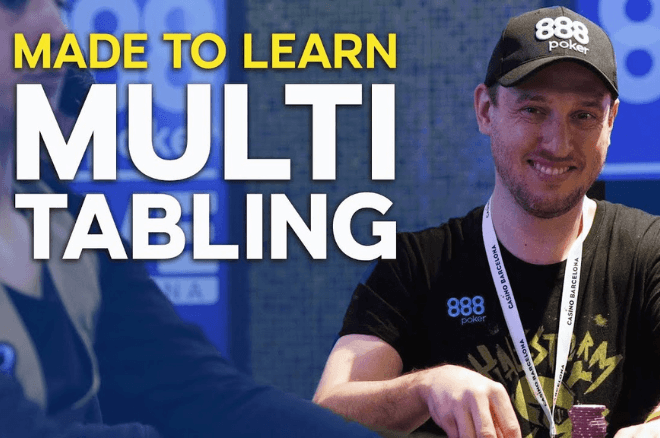 The folks at 888poker are back once again with more fantastic strategy tips. And this time in the hot seat is ambassador Ian Simpson. In the video below, Simpson details five top tips on how to start multi-tabling for online poker.
Knowing how to multi-table effectively can increase your volume on the virtual felt and possibly boost your hourly win rate.
Play Lower When Adding Tables
If you're used to playing three tables at once and want to add a fourth table, Simpson recommends choosing a game lower in stakes than your average buy-in. Adding that extra table will mean you're a little more pressed for time with your decision-making.
You don't want to make things harder for yourself by playing better opponents that you'll run into at higher stakes.
Color-Code Your Tables
On 888poker, you have the ability to change the color of your tables. By color-coding your tables, you should make less mistakes when you're playing a mix of events.
For example, calling with ace-king in a regular tournament is a pretty trivial decision, but could be a disaster if you're playing a satellite where you're a favorite to lock up a seat.
Develop a System for Notes
Making good notes when you're battling at the tables is vital, but typing out a hand history can take time when you've got other tables to manage.
You can save time by developing a shorthand for your note-taking. Simpson gives this example with his "CC 3b bb A8o" note. This translates to cold-called a three-bet from the big blind with ace-eight offsuit.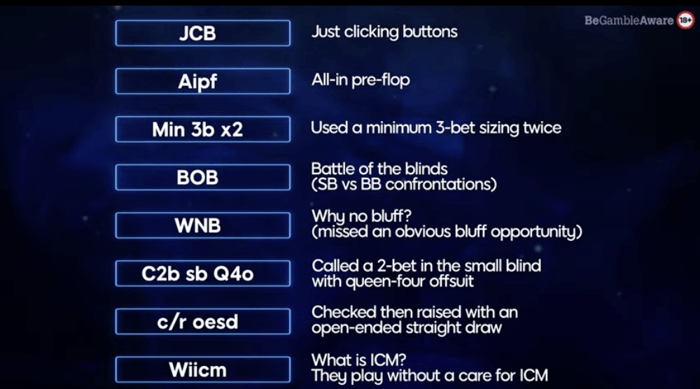 Eliminate Distractions
If you want to play more tables, you can't have distractions sapping your attention span. Avoid social media apps, put your phone on silent and wait for the five-minute break to check your devices.
Every time your attention goes astray, there's potential for a slip-up that you could've avoided had you not been distracted.
Three Lucky Poker Players Hit $500,000 BLAST Sit-and-Go Jackpot on 888poker
Know Your Plays
The most important tip when playing more tables at one time is to know your spots. If on one of your tables, you've got a decision between betting and checking, but you've already studied that spot away from the tables, then no brain power needs to go into it. All you've got to do is click a button and move on to the next decision, which may require more thought.
A solid understanding of the basics will help you out in so many ways in this game and being able to multi-table more effectively is just one of those.
Keep Track Of All The Action With The PokerNews Online Tournament Calendar
You should give the PokerNews Online Tournament Calendar a try. This free-to-use tool keeps track of the poker tournaments on major online poker sites like 888poker.
You can filter and search the tournaments to find what you're looking for quickly and easily, including the PokerNews exclusive freerolls held on 888poker.
Sign up for 888poker today, and you can register for poker tournaments without ever leaving the calendar!
Calum has been a part of the PokerNews team since September 2021 after working in the UK energy sector. He played his first hand of poker in 2017 and immediately fell in love with the game. Calum's proudest poker achievement is winning the only tournament he has ever played in Las Vegas, the prestigious $60 Flamingo evening event.