Talking Omaha - One Evening in Helsinki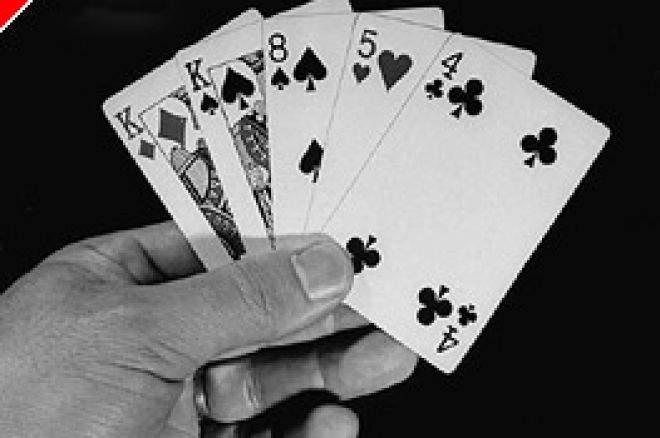 By the time you read this, I will be away on a few days' rest in the South-West of England, mercifully disconnected from online poker and free of the irksome inhabitants of the small town called Unluckysville in Badbeat County. For the many of you accustomed to a daily ritual of sunshine and T-shirts, I would add that I will be lucky to contract anything remotely close to sunburn as we have just come off the back of two months of zero degrees Centigrade (32 Fahrenheit in old money), or so it has seemed. The Russian winds have been blowing our way for too long and the trees are still bare as April hits. Still, things are warming up and the relaxation (if that is possible with children present) should prove welcome.
With all the preparations and getting things finished before I go away, I had to rack the old brain-box for a suitable point of discussion. In the end, I thought I would recount a little adventure to Helsinki, Finland that I made last December. Its purpose was to play poker - not a complete surprise there then!
I went along with a Poker News colleague, Paul Sandells, and a bit of financial help from an on-line poker room, to the Grand Casino in Helsinki to play in two rebuy tournaments, a €100 No Limit Hold'em and a €200 Pot Limit Omaha High.
Now, it always sounds relatively inexpensive when the names of the tournaments are in low figures but the word "rebuy" should strike fear into your wallets. I have yet to play in one where the word "maniac" isn't mentioned as often as the word "rebuy".
At least we knew where we stood as we were operating to a strict budget which would allow a fixed number of rebuys over the two tournaments. The plan was to do as well as possible from the Hold'em contest (which came first) with as little in rebuys as manageable, and carry over some spare notes in case the Omaha needed financing before the add-on phase ended.
I would interject at this point to mention that the Grand Casino in Helsinki is well-named. It is extremely well-appointed and very bright and modern, yet with a certain classical charm, especially in the poker hall. Compare and contrast with somewhere like the Aviation Club de France in Paris which is classical elegance in extremis and oozes a sense of history and times gone by - at least to these untrained eyes!
Back to Helsinki on a cold December eve, I will skip over the Hold'em tournament which I went at aggressively, spending more on buy-ins than planned, eventually going out when my big all-in re-raise was called by QQ! Have these people no respect? Good call, Sir!
The following night, I sat down at the Omaha table which included top European Omaha player, Simon Trumper, who had finished 5th at the WSOP $10,000 Omaha tournament in Las Vegas earlier in the year. The final table there had included the famous disagreement between several poker players in the aftermath of Barry Greenstein's elimination at the hands of Simon Trumper. There was plenty written at the time!
Now, here was I, not exactly Barry Greenstein, but you get my drift I hope! The opening exchanges of a small rebuy tournament are also a million miles away from the final table of a WSOP bracelet-winning contest, and here I had a conundrum with only one answer. Because I had overspent in the Hold'em, I was not in a position to pay for any rebuys. I could have squeezed an add-on but I had already made up my mind that I would wait patiently and let the rebuy frenzy erupt around me and strike when I received an ultra-strong starting hand. I would be sure to get a customer in the rebuy period.
So, I folded hand after hand and watched the others raise and call with Omaha hands of dubious merit. Simon Trumper doubled up on his very first hand (which was about six hands into the tournament as he arrived late) but after that lost every race he entered. Players were happy to lump in with any good 2-pair and Simon rebought at least five times.
For myself, I was simply being blinded down, but only slowly. Into level 3, the final level before the freezeout period commenced, I was down about 20% from the start but had only spent the one buy-in. I would need a double up before the add-on and whilst I was not seeing any premium hands, I knew players in the rebuy period were not too coy about calling with speculative assortments of cards.
I received a hand of AQT9 in early position and decided I would make a pot raise of the blinds and see whether I received any re-raises. My initial raise caused a few discussions in Finnish as I had until then made a rock seem, well, un-rocklike. Because of this implied suggestion that I was probably on a pair of aces, double-suited, no-one re-raised, but five still called. The flop of Q97 rainbow was about as helpful as I could hope for in the circumstances, top 2-pair with no flush threats.
First to go, I decided to bet the pot, which for me was all-in. Now, I awaited a call. I fully expected it since we were still in the rebuy zone, and there were very likely to be some straight draws out on that flop. The next player duly called but that was all. The cards went over and I got an unpleasant shock as my friend held a poor hand, only there were two 7's in there making a set! Now I was in need of help. The turn produced a J which gave me further redraws. I needed to see a K or an 8 for a straight or a Q or 9 for a superior full house. Four outs became 12 but only one card to go. It didn't help me and I had the option to rebuy. I decided to save my money.
Looking back, I might have been a little cuter knowing I was playing "one-chance saloon" with my tournament. It was rebuy city so had I merely called the big blind in early position, I was sure to be raised somewhere round the table. I could then have put everyone to the test without the benefit of a flop to judge their hands by. I might have lost the two 7's man to the muck for a start, and maybe, just maybe, doubled up against another speculative caller.
It was a short but sweet experience but very instructive. As for Simon Trumper, I think he got knocked out a little later on. I could at least be consoled by having spent only €200!
TB
31.3.06
Ed note: Party Poker have multiple tables available at every limit, 24 hours a day.