Record-Holder Ronnie Bardah's WSOP Main Event Strategy Advice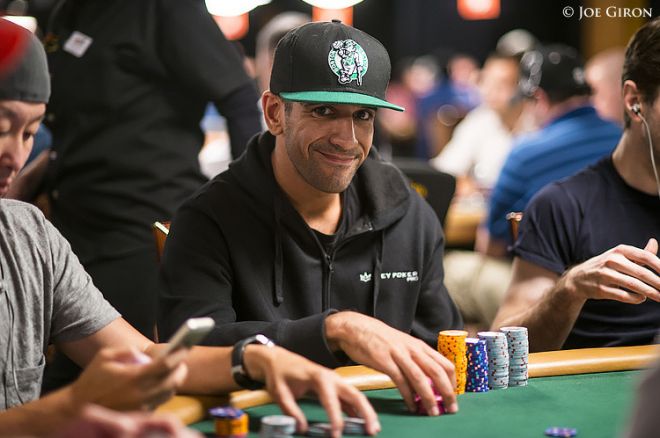 The 2015 World Series of Poker has moved on to Day 2. Of the 6,420 players taking part this year, nearly 4,400 of them will be returning over the next two days to play in their respective Day 2 flights, each having earned the achievement of surviving Day 1 of poker's most prestigious tournament.
Speaking of achievements and the WSOP Main Event, Ronnie Bardah is one of those who survived the first day to continue his Main Event run, as he tweeted to his followers at the end of last night's Day 1c:
Bardah, of course, set a WSOP record last summer after cashing in his fifth consecutive Main Event. Here's a look at his Main Event finishes over that stretch, during which period he also picked up a WSOP bracelet by winning the $2,500 Six-Handed Limit Hold'em event in 2012 for $182,088:
| Year | Finish | Prize |
| --- | --- | --- |
| 2010 | 24th | $317,161 |
| 2011 | 453rd | $27,103 |
| 2012 | 540th | $21,707 |
| 2013 | 124th | $50,752 |
| 2014 | 475th | $25,756 |
Given Bardah's impressive track record, he's a great person to talk to about the strategy involved in the early, middle, and late stages of the Main Event.
PokerNews: What goes in to making a deep run in the WSOP Main Event?
Ronnie Bardah: A few days prior I try to take time off from playing poker if I can. Obviously you want to be sharp for the Main Event, so you do want to practice and play a little before. But you also want to make sure you're fresh, and so I always try to take a couple of days off before. I do other things like go hiking, and also I make sure I eat very clean. For people who love fast food, try to clean up your diet — not too much animal protein, eat lots of vegetables.
When you're playing the Main Event, table draws are important, but since the field is so big you're usually not going to get a lot of great players at your table. If you do get a couple of good ones at your table, just try not to play pots with them from out of position. Stick to playing pots the guys who are inexperienced and scared money, whether in or out of position (although it's always great to be in position).
Also, don't play huge pots early. I don't like to play massive, massive pots. [For instance] with pocket aces on the first level, I'll just click it back sometimes to isolate an opponent and get heads-up. If somebody puts the money in, of course, I'm going to fist-pump and call. But otherwise I'm just trying to play small ball like it's a cash game.
For those playing the Main Event for the first time, early on just don't do anything you're uncomfortable with. Stay in your lane. Don't try to play hands overly creatively or do things you aren't used to, because if you do you'll just end up crashing.
A number of players won their Main Event seats via satellites, and so a min-cash is going to represent a nice profit to them. What would be your advice to those players for how to approach things once the money bubble nears?
If you have huge hands, you've got to play them, but if you're near the bubble just get in the money. [Especially if] the money is important to you.
If you satellited in for $1,000 and a min-cash is $15K — well, $15K is $15K. If you're a rich tycoon and you want to play big pots, go ahead if you don't care about the money bubble. But cashing [in the Main Event] is an accomplishment in its own right. That's a lot of players' goal in the first place, so you make sure you cash and then you go from there.
So once the money bubble bursts, what's your advice then once everyone starts looking at that top prize?
At that point, a lot of people make the mistake of thinking that now that they've made the money, they can call off light or do something they wouldn't have done before the bubble burst. If you're very short, obviously, you can gamble, but if not you really should just stick to your game.
Some amateurs will say "Oh, now I've gotten to the money, I'm going to take this line and do something different." Why? You've played this well to get this far, just keep playing the same way. You can grind a 20-big blind stack from 600 players all of the way to close to the final table — I've done it before — or even to the final table. And once you get to those last couple of tables you're guaranteed a lot of money and can run up your stack then.
Don't get intimidated by the stacks around you. It's not about the average and it's not about what other people have. I've seen people have 17 times the amount I have, then 200 players later they're gone and I'm still in.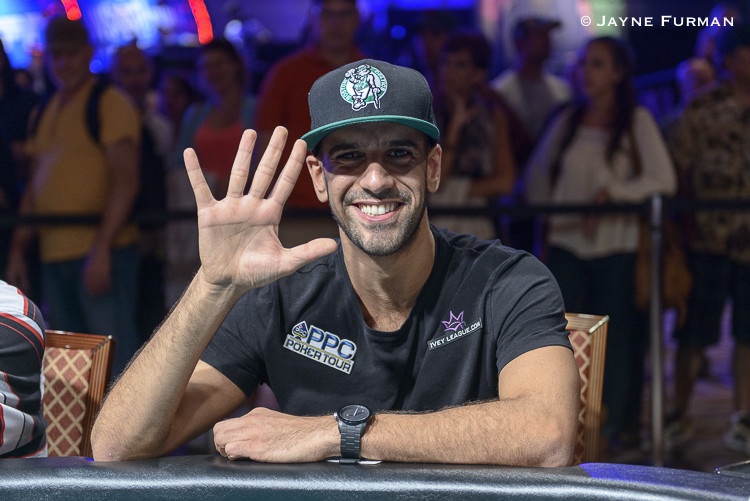 Say you find yourself in the Main Event seated with certain players who are intimidating or for whatever reason you become nervous at the table. What can players do to get rid of that anxiety?
Breathing is very important. Just try breathing through your nose — really slow, exhale. To this day I sometimes get nervous, and if I'm wearing a hoodie I'll just drag the top of my hoodie across my face [to hide my expression when in a hand].
Remember also that everybody's human. I don't care if you're sitting with Phil Ivey or Isaac Haxton or Phil Galfond, they can make mistakes just like you. Obviously they are more experienced, but they're human, too — you can still win.
Final question: Let's say you win... what are you going to do with the money?
First thing I'll do is buy my parents a house — my dad a house, and my mom a house. And I'll fly to Austin and sit on my brother's couch and hang out with my nephews. Then I'll fly my family and some really close friends to a really nice place for a really cool vacation — just be around the people I love.
* * * * *
Thanks to Ronnie Bardah for discussing WSOP Main Event strategy with us. Play gets back underway at 12 noon with survivors from the Day 1a and 1b flights back in action, then tomorrow Bardah and the others who made it through Day 1c will play out their Day 2 flight. Remember, this year the top 1,000 finishers will be making the money, which means the bubble will be arriving earlier than usual.
Want to stay atop all the latest in the poker world? If so, make sure to get PokerNews updates on your social media outlets. Follow us on Twitter and find us on both Facebook and Google+!