Strategy with Kristy Podcast: Ben Wilinofsky Discusses Short-Stack Strategy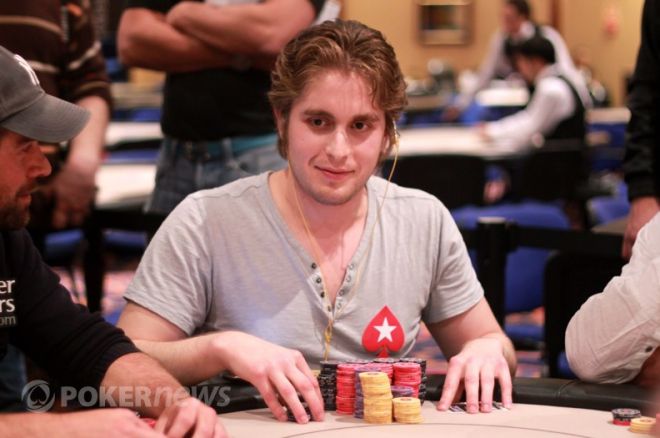 Ben Wilinofsky is a seasoned pro in his early twenties. At 22, he won the 2011 PokerStars.net EPT Berlin event for €825,000. He continues traveling the international tournament circuit when he's not competing in online poker's most lucrative events under the screen name "NeverScaredB." For this edition of the Strategy with Kristy podcast, Wilinofsky discusses proper short-stack strategy in tournaments.
Here is a snippet from the interview:
Let's say that early in a tournament you get down to 25 big blinds. If you are still pre-ante, what kinds of things do you have to keep in mind with this sized stack?
Usually if you are playing a 25 big-blind stack pre-ante, especially in a tournament that is full ring, your opening standards are going to be pretty tight. One of the reasons for that is that a lot of the other people around you are going to have deeper stacks and they will be putting in chips more loosely. You're often going to be facing multi-way pots.
When you open, especially in early position, you're going to need a pretty strong hand to do that, because you're going to be losing those pots fairly often. You're also not going to be winning as much when you do win the pots because you will only have 23 big blinds behind, if you take out your preflop raise. I suggest playing very tight from early positions, and folding hands that look pretty strong in terms of average hands like pocket sevens and jack-ten suited.
I'd be generally looking for spots to squeeze with a stack like that because all of the other players are going to be playing their stacks optimally against the rest of the field which means they are going to be playing looser, more speculative hands because everyone else around them has a couple of hundred big blinds. So, when there are multiple callers in the pot, very often, they are not going to have a hand strong enough to call when you put in 25 big blinds. I'd look for spots in late position to squeeze over multiple callers rather than entering unopened pots lightly. Before the antes kick in, you can afford to be patient.
Want to hear the entire interview? You're going to have to listen to the podcast.
Tune in every Thursday for new episodes of Strategy with Kristy and feel free to send in questions, ideas or suggestions for the podcast to kristy@pokernews.com. Also remember, follow us on Twitter for up-to-the-minute news.