Strategy with Kristy Podcast: Ramzi Jelassi from EPT Prague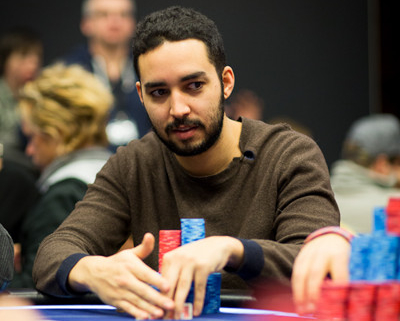 Swedish player Ramzi Jelassi has won more than $1.2 million in live tournament winnings over the past seven years, including a third-place in this past World Series of Poker Europe $5,000 buy-in Pot-Limit Omaha event. He began Day 4 of the PokerStars.net European Poker Tour Season 9 Prague Main Event as chip leader, and finished the day third in chips. Just after play, Jelassi served as guest on the Strategy with Kristy podcast to talk about big-stack tournament strategy.
Jelassi admits to having had a few blow ups in the past, meaning he quickly lost a big stack in a tournament. He talks about what he's learned and how he approaches playing a big stack now.
Here is a snippet from the interview:
Sometimes you just stick it in because you think it's a good play, but it might not be. It's hard when there is so much in the pot. Sometimes you just see all the money in there and you want to try to get it. My strategy for today, and in any tournament, is usually to just pick on the smaller stacks. Of course you're going to try to bully the medium stacks as well, but in general you're going to try to avoid playing huge pots versus big stacks. Well, you can still bully big stacks as well because you both don't want to bust against each other. The best strategy though is to really be careful and win pots against smaller stacks so you don't have to risk going broke. After all, it's about the tournament structure payout. It's the pay jumps that matter, not your stack. It can mean a lot to just fold for awhile, let some people bust, and make a lot more money.