Strategy with Kristy Podcast: Live Cash Game Grinders Part 2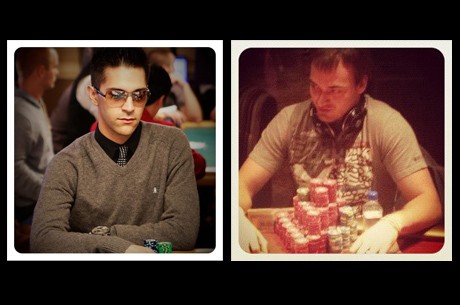 Last week on the Strategy with Kristy Podcast, host Kristy Arnett began a live cash-game grinders series with Las Vegas players Andrew Moreno and Lincoln Garner. In Part 1, the three discuss win rates at low-stakes cash games, how to know when to make poker your career, and dealing with downswings. This week, they cover the biggest mistakes players make at low stakes, taking shots, moving up in stakes, and improving your win rate.
Here is a snippet from the interview:
Lincoln: The biggest mistakes I see players making at the table is choosing to play pots out of position when they don't have to. It's funny because I was actually just talking to Andrew about this before the podcast. People aren't aggressive enough to force you to play out of position at low stakes, yet players choose to do it all the time.
When you're playing a hand and your opponent has the extra information of getting to see what you do before they do anything it just makes the game a lot harder for you. If you could just go into every session saying to yourself that you want play in position, I think that would help a lot.
Moreno: I always tell people that there are three basic things that you can do to make your chances better of having a winning session. I always try to have the lead in the hand if I can, I want to have position, and I want to have a hand with showdown value. If you can have those three things, your chances of winning the hand go up exponentially. So, if you did those three things and game selected and seat selected well, you'd crush. You have to take those little edges. If you don't, it's a major leak.
Tune in every week for new episodes of Strategy with Kristy. Feel free to send in questions, ideas or suggestions for the podcast to [email protected]. Also remember to follow PokerNews on Twitter for up-to-the-minute news.