Strategy with Kristy Podcast: Phil Collins Answers Listener Questions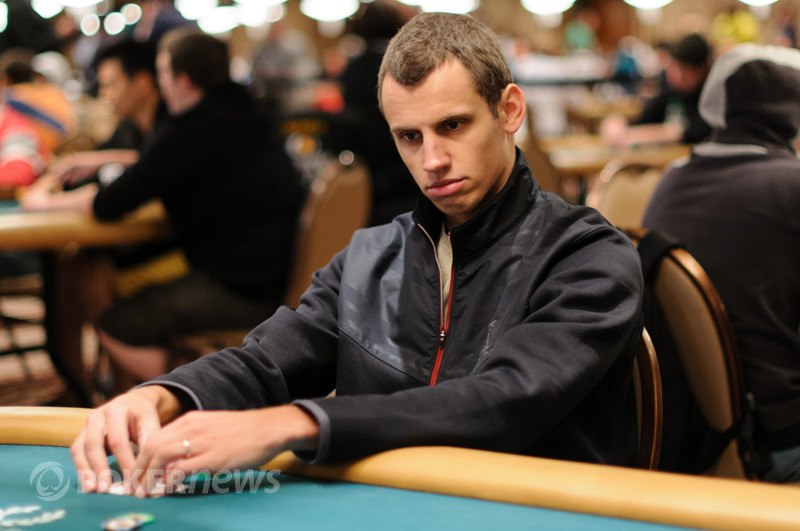 Phil Collins makes his second appearance on the Strategy with Kristy Podcast. Last time, he discussed his controversial limping strategy at the World Series of Poker Main Event Final Table, but this week he answers questions sent in by listeners.
One of the emails asks Collins about his former backer, Erick Lindgren, and also about any advice he would give to players looking to be staked.
Here is a snippet the interview:
My biggest advice would be to not get staked. I think that if you are a good enough player, you're good enough to build your own bankroll. If you do want to get staked, I highly recommend that you don't let that be your only source of income. If you want to get staked for poker tournaments, make sure you're playing cash games on the side. If you're getting staked for live tournaments, keep your online action. Because, when you're building make up, you need a very large supply of life money if you're going years without receiving any money. If you have a live and online backing deal, you could lose tens of thousands playing live and it's very difficult for you to keep up with the buy-ins by playing online poker. Even if you do, it might not be that much. Maybe you do bink a live tournament, but it could be multiple months in between without a big score, and that might not be enough.
I think it's a great idea to have a steady income that you can rely on. Play small enough stakes and a big enough volume that you can guesstimate what your monthly income is going to be. I'm not a fan of going months without a paycheck. I think that staking allows you to play the stakes you want, but you need to be cognizant of running up a makeup tab and the possibility of not having any kind of income for awhile. That's why I'd be very skeptical toward doing it, and if you're going to, make sure you're playing some part of the game on your own.
Tune in every week for new episodes of Strategy with Kristy. Feel free to send in questions, ideas or suggestions for the podcast to [email protected] Also remember to follow PokerNews on Twitter for up-to-the-minute news.