Strategy with Kristy: John Kim Part One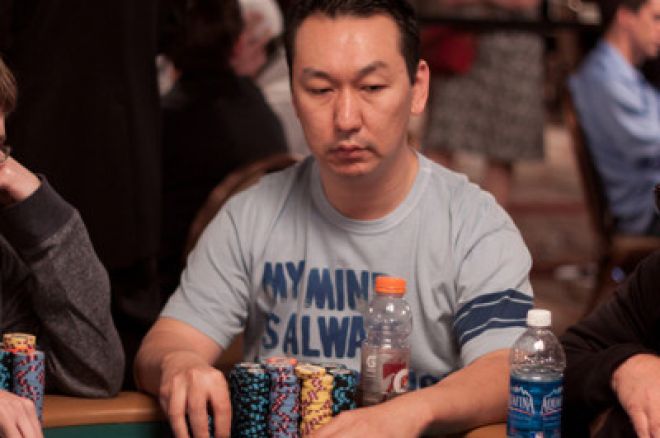 John Kim has played poker for a living for 14 years. He's supported his wife and daughter through live and online cash-game winnings and has also accumulated more than $300,000 in tournament cashes. For this edition of the Strategy with Kristy podcast, brought to you by South Point, Kim talks about what it takes to be a professional poker player.
Here is a snippet from the interview:
The unfortunate reality of being a professional poker player is that not everyone is cut out for it. A lot of people fool themselves into thinking they can do it successfully. It's hard. It's difficult. People have come up to me, and maybe I've made it look easy in their eyes, but I tell them, "Don't quit your day job." If you really want to get into it, consider playing part time. See how you do after a couple of years.
I've always stressed that your mindset, how you approach it, and attitude determines how well you do in the long run. That includes not tilting and not having an ego. You know, nowadays, and I'm not going to name any names, but there are a lot of poker players that have ego. That's something that I've never really had. Poker, like any occupation, is something that you have to work hard at. It's kind of funny because it fools you, short-term wise. A perfect example is when someone who's not very good wins a tournament. They automatically think they are way better than they are. What ends up happening is they end up play poker tournaments, travel the circuit, or they quit their job. That's the other thing, too... TV makes it look so glamorous. It looks like it's easy, and people are winning millions of dollars. It's not like that. In order to do well over the long run, you really have to have the proper mindset, and you have to understand the variance of poker. A lot of people don't do that, and I've seen people come and go over the years.
Tune in every week for new episodes of Strategy with Kristy, brought to you by South Point. Feel free to send in questions, ideas or suggestions for the podcast to [email protected] Also remember to follow PokerNews on Twitter for up-to-the-minute news.