Talking Poker: The Shootout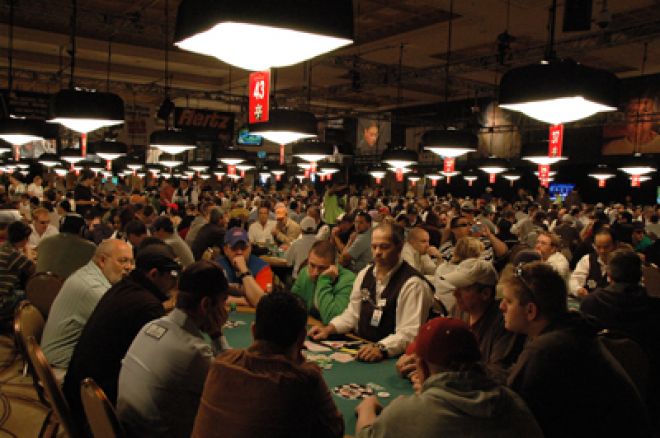 Each week, the Talking Poker series will highlight a particular poker term. We'll give you a clear, to-the-point definition of the term and an example of the strategic concept to which it refers, so that you can start using the term and implementing the related strategy into your game. This week we turn our attention to a popular tournament variant, the shootout.
Definition
In a shootout poker tournament, players must win their table by being the last player with chips before they can move on to the next round. In a regular shootout, there are only two rounds. In a "triple shootout," there are three rounds. In a "quadruple shootout," there are four rounds and so on.
Example
Player A and Player B enter a shootout tournament. There are 100 players who registered. Player A and Player B are each separately seated with nine other players at two different tables. Player A and Player B both win their tables by being the last person with chips. The payout is zero for anyone not winning the first ten-handed table, but the ten players who do win make the money.
Player A and Player B then join the winners of the other tables to play a ten-handed final table. The final table has a payout structure similar to that of a regular, multi-table tournament, with the payouts increasing from 10th to 1st.
Strategic Considerations
In the beginning rounds, before the final table, you must win your table in order to move on and/or to receive any kind of payout. Because of this "winner-take-all" format with no reward for finishing less than first, aggression is preferred over patience. You must accumulate every chip on the table to advance, so accepting high-variance spots is a must.
Watch and Learn
Just after winning his first shootout table at the World Series of Poker a couple of summers ago, Nick Binger talked to Lynn Gilmartin and shared some tips for playing shootouts.
Get all the latest PokerNews updates on your social media outlets. Follow us on Twitter and find us on both Facebook and Google+!