Tournament Poker with Jeremiah Smith: Preparing for the 2009 WSOP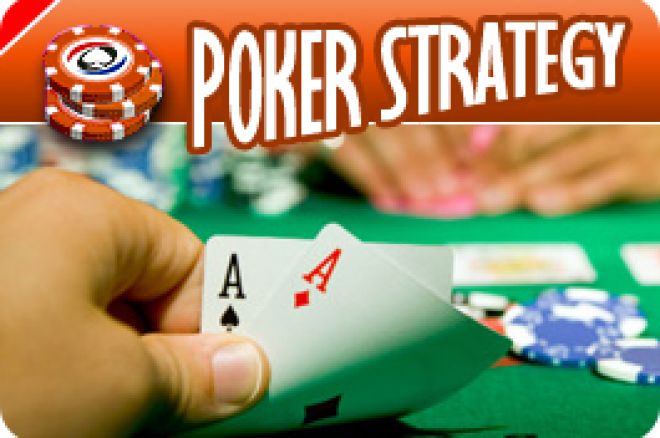 Lebron James' pre-game display hints at the show to come; the Nike commercial has immortalized his ritual of tossing a handful of chalk into the air before each game. I grew up watching Michael Jordan's chalk-clap in the face of the Bulls' broadcasters. When I used to play rugby for a men's club in New England, I had my own routine that helped prepare me for a Saturday match. It would actually begin on Friday with a healthy dinner and a good night of sleep. Just before team warm-ups and right after we assembled the pitch, the headphones went on and I would listen to something on the heavier side to get the blood flowing.
Thomas "gnightmoon" Fuller blogged a few weeks ago about these types of activities before a poker tournament. He was curious if his readers had any sorts of pre-tournament ritual like these that helped them focus before they took their seats. (I'll have to ask Thomas what he discovered, as he recently finished fourth in the ridiculously tough, two-day FTOPS $2,500 event.) I tend to think getting yourself "pumped up" just before a tournament could be counter-productive. In rugby, that extra adrenaline came in handy; I probably don't need anything else fueling my already donktastic nature at the poker table.
Some players have one plan: show up. Other players give a lot of thought to their pre-game ritual. It may be arriving on a double-decker bus escorted by models. Or dressing up like General Patton. Or crashing race cars.
With the 2009 World Series of Poker kicking off this week, many of you will be making your way to Las Vegas to play in an event for the first time. While you may not have a specific "ritual" that helps you prepare, there are a handful of things you can do to get yourself ready for the WSOP.
First, if you haven't been to the Amazon Room at the Rio before, you should definitely take the time to check out the action the night before your event starts. The $40,000 tournament will delight any railbird, while giving you a chance to learn the lay of the land before the $1,000 "stimulus special".
For the events with large fields, you might want to register the night before. The new registration procedure fixed a lot of problems, but if there's any kind of hiccup there's no sense in getting tilted before you ever sit down because you had to stand in line for an hour. Even worse, you could get shut out of the event if they run out of seats. (Shootouts and six-handed events fill up quick).
If you are fortunate to make it past Level 2, you'll be treated to a much-needed break. However, when there's an Amazon Room stuffed full of pretty much one gender, you better know where the bathrooms are when those 15 precious minutes come up. The lines tend to be longest just outside the tournament area, so a little advance scouting might point you to a better spot and provide the chance to stretch your legs a bit.
Along those same lines, it's especially helpful to know where you'll be headed for the dinner break. Personally, I enjoy going off-campus for the longer breaks. There are a number of restaurants along Flamingo that take reservations—just make sure you don't eat anything too heavy (also, Las Vegas' version of Chinatown is just one street over on Spring Mountain).
However, when given too much time to think we tend to think too much. These dinner breaks can be quite dangerous to many players. You'll see some of the craziest moves in the tournament just after play resumes; everyone has thought about their hands, analyzed their table, and started planning and strategizing. Play tends to be pretty loose for about a level; this is when you should make an effort to play tighter (this tendency is amplified at the start of any Day 2).
Still, it's not whether or not you have a plan, it's an issue of having the right kind of plan. Every table, every player, and every hand is different — it's next to impossible to have an overarching strategy that can accommodate all these variables. However, with a little preparation, you can remove most of the obstacles that might prevent you from playing your best while at the table.