Vivian Saliba Freeroll Strategy Tips for the Superstorm Satellites at 888poker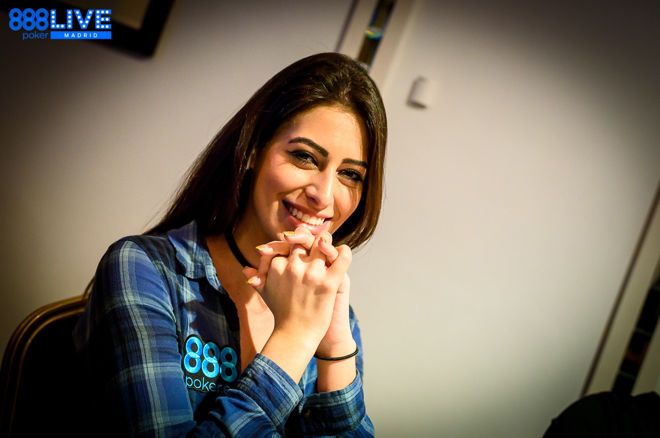 The Millions Superstorm at 888poker is the biggest festival to date at 888poker with more than $8 million in guaranteed prizes across 460 action-packed events from Sept. 10 to Oct. 11.
The crown jewel of the festival is easily the $320 Superstorm Main Event featuring a mouth-watering $1 million guarantee. 888poker is already hosting opening flights for this two-day event and they will continue until near the start of Day 2 on Oct. 11 at 8 p.m. GMT / 4 p.m. EDT when eventually a winner will be crowned.
What you likely already knew is that there are plenty of satellites where you can potentially get your ticket to the Main Event for a fraction of the cost. But did you know that there are also five ways you can earn a freerolls ticket every single day at 888poker?
Read more: Five Ways to Play the Superstorm at 888poker for FREE
Playing freeroll satellite tournaments requires a different approach and mindset than other types of poker tournaments.
888poker Ambassador Vivian Saliba sat down with PokerNews to share what you should be thinking about including three big tips to give you a better chance to win.
Play in the Superstorm Main Event for Free!
Freerolls Can Boost Your Bankroll for Free
Whether you play poker once in a while or play all the time, Saliba pointed out that everyone plays the game more than just for the love of poker.
"The most skilled poker player and an occasional recreational player share more than just the love for poker," Saliba said. "They both like to win."
Winning a poker tournament is a combination of luck and skill. Saliba also points out that game selection is important as well.
"We all know that luck is always welcome, but we also know that above all, in order to be a winning player, what really matters is to make consistently smart and profitable decisions," said Saliba. "Some of those decisions might involve complicated mathematical calculations but others are very simple such as choosing in what games to play."
Freerolls fit the mix of game selection since by nature they are free. This means worst case scenario you lose nothing and the best case scenario you can boost your bankroll without any risk.
"Freeroll tournaments are always a good idea, you don't have to invest any money and can still make a profit out of it," Saliba shared. "They are also a great chance to build or even boost your poker bankroll."
Three Freeroll Tips by Vivian Saliba
Saliba imparted with some of her years of poker experience to share with the poker community three great tips you should keep in mind when playing freeroll tournaments, including for the Superstorm Main Event.
Tight is right. Some of your opponents won't take the tournament very seriously as it has a free entrance fee. They will play in unconventional ways what will occasion many times in chip donations. Sometimes you will find players moving all in every single hand. Of course, against this type of players, you should expand your calling range but remember to consider well the position and to be careful with the other players in the hand. The best strategy is to bet big when you have a good hand and bluff less often than you normally would in regular tournaments.
Don't be afraid of busting. In general, this type of tournaments have a big number of participants and only the top positions will make a considerable amount of money, so you must do what you have to do, and taking risks is part of it. Having a big stack at the final stages of the tournament is of great advantage regarding making a good cash and applying pressure against your opponents.
Take it seriously. Even though you didn't invest any money to play the tournament, playing in a sloppy way will compromise your chances of achieving a good result. Freeroll tournaments are in general softer than regular tournaments and you should definitely take this opportunity by giving your best and playing your A game.
More Advice from Saliba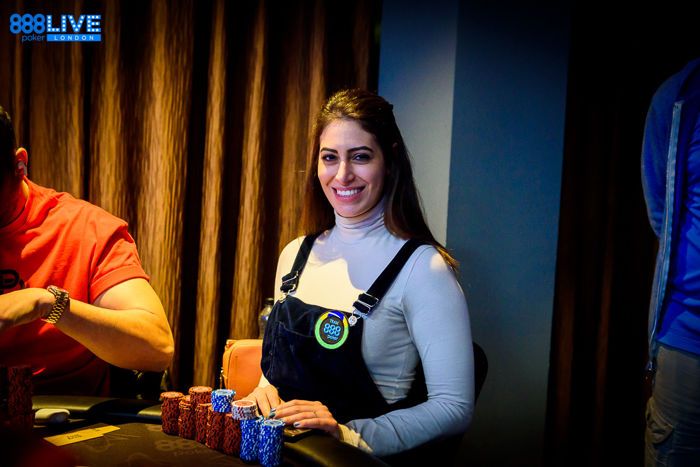 Freerolls are a great way to build a bankroll without any risk to your own wallet. Saliba points out that for new players, it is also a great way to gain valuable experience for free as well.
"If you are new to poker, freerolls are probably the best way to build your poker bankroll and also to gain experience without investing anything," shared Saliba.
Of course, 888poker is the place to be right now with five different ways to win a freeroll ticket every day where you can qualify for the Superstorm for free. But the online poker room also hosts many other types of freeroll tournaments.
"888poker offers daily different freeroll tournaments giving away thousands of dollars every month," said Saliba. "Besides winning cash prizes, you can also win tournament tickets such as for the millions superstorm main event, a $320 buy-in event with $1 million in guaranteed prize pool. Winning a ticket for a tournament like this for free is great in many ways. First of all, this might be your chance to play in such a big event as the Millions Superstorm main event in case you are not willing to try the regular satellites or make the regular buy-in, you will also be boosting your chances of a bigger prize."
The last bit of advice from Saliba applies whether you are playing freerolls or entering tournaments with a real-money buy-in.
"Either at the freeroll tables or at the regular events tables, always remember to take your time and think through every decision," Saliba explained. "You must understand that nobody will win 100% of the hands and losing chips are just as normal as winning them. Keep it cool and have fun! I wish you best of luck and see you at 888poker tables!"
Qualify to the Superstorm Main Event for FREE!
Need an Account?
The Superstorm Main Event is your chance to hit it big. The best part is that you can get into the event for free, but, of course, you will need an account to do so.
If you don't already have one, we have even better news for you as our readers are treated to a welcome package far greater than most new players receive thanks to the special relationship we enjoy with 888poker.
Simply download 888poker through PokerNews and you will be awarded an $88 bonus (£20 in the UK) without making a deposit.
Once you are ready to make your first deposit, it will be matched in the form of a bonus up to $888, or more than twice as much advertised on the site.