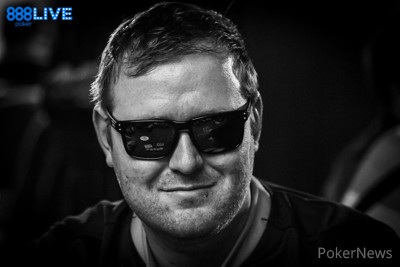 Mihai Micu had Mihnea Potcoava all in and at risk with
versus
and Potcoava avoided firing another bullet in the event for now as the board came
.
Ross Archer has also re-entered today already and was involved in three-way action. On the
flop he bet 4,000 in late position and was called by Alexandru Arnautu in the cutoff, Martin Jacobson on the button and the big blind folded. Archer bet another 5,000 on the
turn to get called, the
river was checked. Archer flashed
and Arnautu mucked the
.