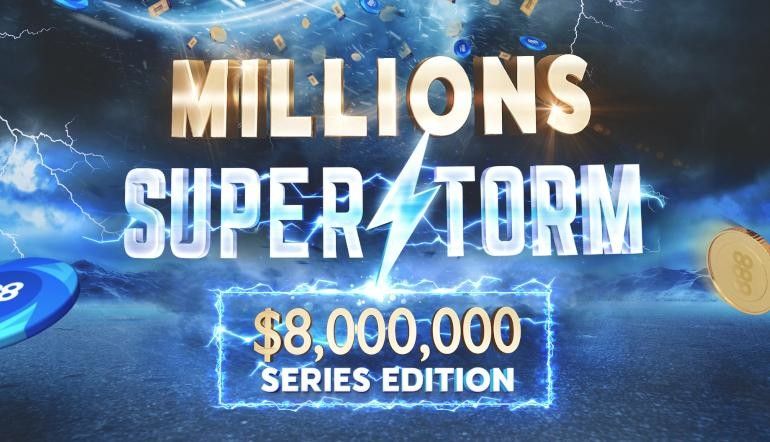 The highlight of the 888Millions Superstorm at 888poker is easily the two-day Millions Superstorm Main Event featuring a $320 buy-in along with a mouth-watering $1 million guarantee!
Opening flights are going on right now with players battling it out every day in September and early October starting at 7 p.m. GMT / 3 p.m. EDT in hopes to advance to the Final Day on Oct. 11.
Have you already secured your spot on Day 2 or at least tried to? Or at least tried one of the many paths to earning a free ticket to this amazing event?
If not, why not? - Especially considering you can play potentially play in what promises to be a huge event for FREE!
Learn how you can win a seat to the Superstorm Main Event without paying a single penny!