Elite Eight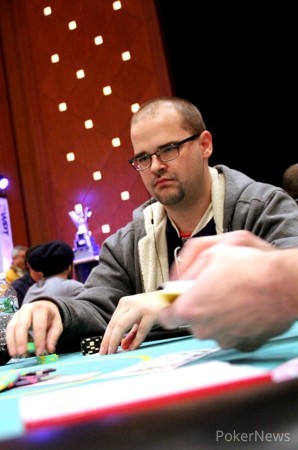 Here is the bracket for today's final eight heads-up competitors.
Brian Hewitt versus James Routos
Matt Stout versus Steve Sarmiento
Adam Shulman versus Ernie Lewis
Torrey Korsog versus Joseph Stiers
Winners of the paired matches will face off in the Final Four, and those winners will meet for the championship and the $37,248 first-place prize. Action it set to start here in mere moments. As a reminder, all matches are in a best-of-three format, and chips do not roll over to the next match. Players are playing with 20-minute levels.