Stiers Knots it Up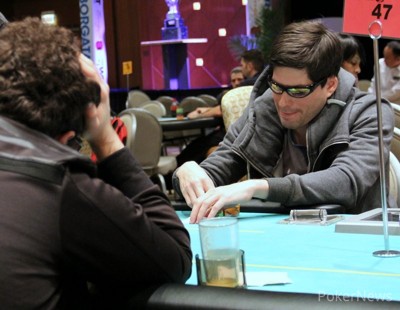 Joseph Stiers raised to 600 on the button, and Torrey Korsog popped it to 1,900. Stiers came back with 4,000, and Korsog pushed all in. Stiers called.
Stiers:

Korsog:
Stiers was in a dominating position, but Korsog flopped outage when
came down. Two aces completed the board though, and Stiers had Korsog covered. The match is now tied 1-1, and the players immediately started the deciding game.