Steve Sarmiento Defeats Matt Stout ($4,656)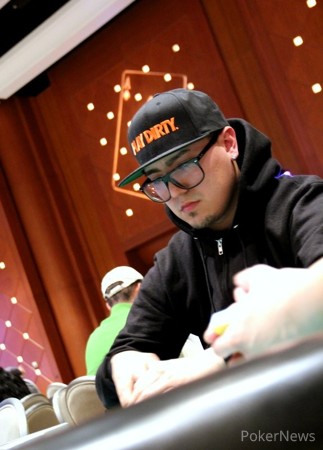 Matt Stout checked and called a bet of 1,600 on a flop of
. Both players checked the
turn, and Stout fired out 2,000 on the
river. Steve Sarmiento thought for a bit before raising to 5,400. Stout made the call, and Sarmiento showed
for a flopped straight and turned flush.
Stout was down to 7,600 at that point with blinds at 400-800, and he was eliminated a short time later in a hand we didn't see.
Sarmiento, who won 2-0 to end an undefeated run by Stout, will face Brian Hewitt in the Final Four. Sarmiento will need to end another unbeaten streak, this one 8-0, in order to make the finals.