Mathias Siljander Wins the Coolbet Open Main Event (€60,100)

Level 30 : 60,000/120,000, 120,000 ante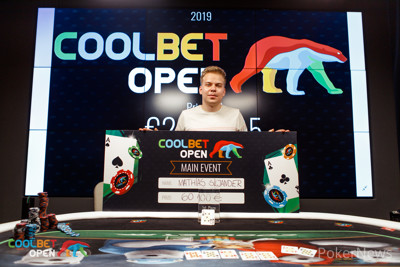 After finishing in third place at the last Coolbet Open Main Event, Finland's Mathias Siljander got the win he was hungry for by shipping the Spring-edition of the 2019 Coolbet Open €550 Main Event at Olympic Park Casino and the Hilton Tallinn Park for €60,100.
The tournament attracted 531 entrants to generate a €252,685 prize pool. The vibe was amazing through the event and Coolbet couldn't be more thrilled about the amazing turnout for its live event.
"A year ago, we hosted the very first Coolbet Open where we saw a prize pool of €206,125 and had 425 entries," said Coolbet CMO Ervin Jarvlepp. "For this event, we hoped to at least match those figures. It seems that players appreciate what we've been doing as all our expectations have been exceeded with 521 entries a prize pool of €252,685!"
2019 Coolbet Open Main Event Final Table Results
| Place | Name | Country | Prize | Prize (USD) |
| --- | --- | --- | --- | --- |
| 1 | Mathias Siljander | Sweden | €60,100 | $66,851 |
| 2 | Anders Auset | Norway | €40,200 | $44,716 |
| 3 | Mats Albertsen | Norway | €25,100 | $27,920 |
| 4 | Adam Shriki | Israel | €19,200 | $21,357 |
| 5 | Chriss Jonassen | Norway | €14,200 | $15,795 |
| 6 | Erik Lovgren | Sweden | €10,150 | $11,290 |
| 7 | Pyry Kekalainen | Finland | €7,610 | $8,465 |
| 8 | Tarmo Tammel | Estonia | €5,605 | $6,235 |
| 9 | Fan Chunsan | China | €4,150 | $4,616 |
The third and final day began with Finland's Johnny Lindroos in the lead. Siljander entered the day near the top of the pack with a fourth-place stack among the 34 hopefuls battling it out for the title.
Lindroos suffered a bad beat midway through the day when he lost most of his stack to Norway's Chriss Jonassen with his aces not hold against his opponent's tens. The rest of his stack was dusted off to Jonassen when his ace-six suited ran into his opponent's aces to go out in 15th place for €2,350.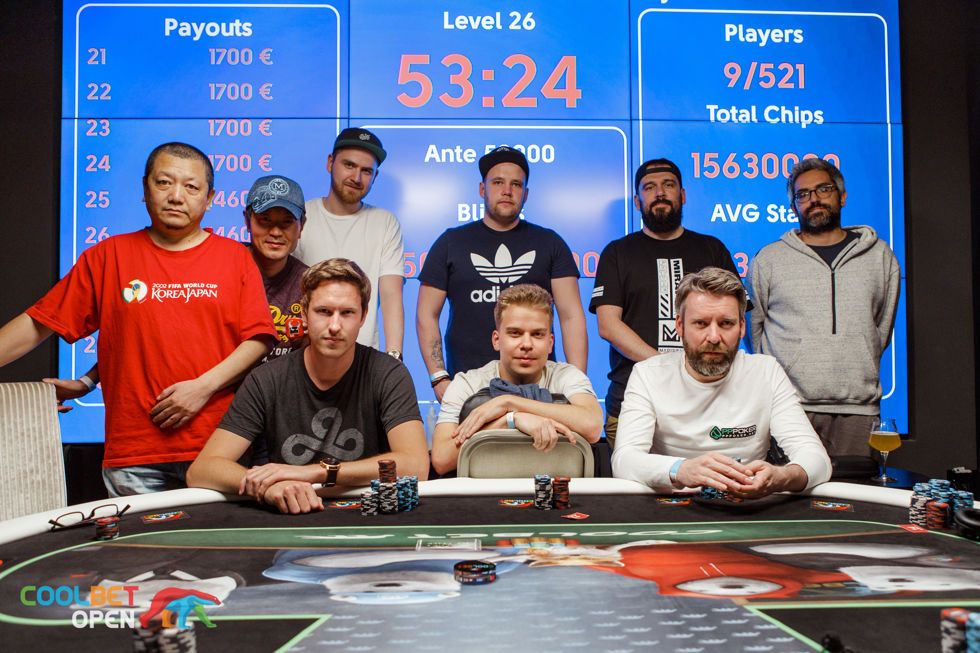 The final table began after Sweden's Erik Lovgren eliminated Norway's Martin Nygaard in tenth place for €4,150. Lovgren jammed with ace-ten and beat his opponent's jacks after an ace hit the flop.
When the final table began, Lovgren and Norway's Anders Auset were tied for the chip lead with Siljander and Norway's Mats Albertsen closely behind.
A big buzz filled the room as if players knew history was about to be made. Albertsen won the last Coolbet Open Main Event for €60,510, while Siljander took third in that same event for €26,700. As fate would have it, the two players swapped places in this year's first Coolbet Open Main Event.
Shortly after the final table began, China's Fan Chunsan, who lives in nearby Latvia, was ousted in ninth place for €4,350 after his ace-seven couldn't hold against Auset's king-jack.
A short while later, Estonia's Tarmo Tammel took a bad beat to exit in eighth place for €5,605 when his jacks couldn't hold against Siljander's sevens.
Finland's Pyry Kekalainen was next to go in seventh place for €7,610. The Finn was short on chips and unsuccessfully jammed eight-six suited against Auset's king-queen.
Siljander then took the lead before he became a one-man wrecking crew taking out three straight opponents.
He first took a big chunk out of Lovgren's stack after the duo played a big pot with most of the betting on the river where Siljander had trips with king-nine and Jonassen had an overpair with pocket jacks. Siljander dusted the rest of Lovgren's stack when his pocket jacks bested Lovgren's pocket sixes to send him to the rail in sixth place for €10,150.
Siljander wound up building his stack to more than half the chips in play before he eliminated Jonassen in fifth place for €14,200. Jonassen was low on chips after losing a big pot to Auset when his eights proved to be no good against jacks. A short while later, Jonassen jammed a short stack with eight-three and didn't get there against the Siljander's queen-jack suited.
Israel's Adam Shriki entered the final table as the short stack. He wasn't ever flush with hands but managed to ladder up to fourth place for €19,200. Shriki's time eventually ran out even though he got it in good for 12 big blinds with pocket deuces only to lose to Siljander's ace-deuce.
Siljander entered the three-way action with more than double the chips of Auset and Albertsen combined. It was Albertsen that was unable to hang on after almost a full blind level was played. He got it all-in with queen-nine and was eliminated in third place for €25,100 after Auset's ace-queen held.
This left Siljander with a 2:1 chip advantage over Auset to start heads-up play. Auset was able to narrow the gap but never take the lead. Siljander then applied the pressure and eventually had a nearly a 6:1 chip advantage when the final hand took place.
The final hand began simply enough with Auset raising the button with eight-four and Siljander calling with ten-five. The ten-eight-four flop gave Siljander top pair but Auset had the better hand with two pair. Siljander check-jammed his opponent and got a call. The tournament ended after a seven came on the turn followed by a six on the river to give Siljander the straight and the title.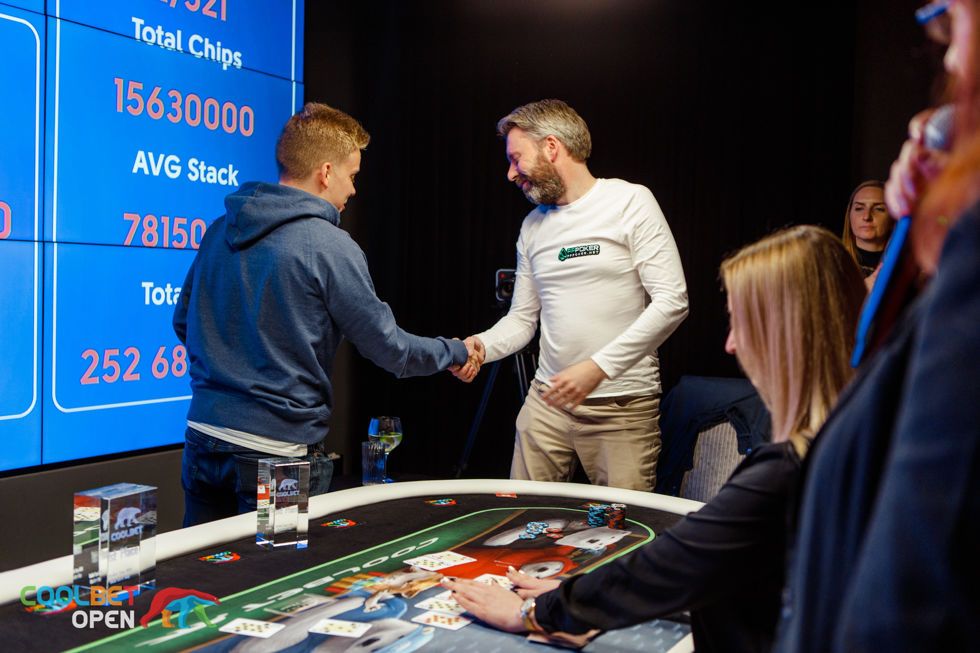 Auset left far from empty handed as not only did he take home €40,200 and a runner-up trophy for his impressive second-place finish but he also won a trophy and a prize of €4,305 for shipping the Coolbet Open €220 Warm-Up on the first day of the festival.
Meanwhile, Albertsen and Siljander became part of Coolbet Open history as becoming the only players to not only reach the podium twice in a Coolbet Open Main Event but even appear at a final table.
More history will be made at the next Coolbet Open festival returns to the Olympic Park Casino and the Hilton Tallinn Park on Nov. 13-17
This concludes the PokerNews live reporting of the Coolbet Main Event. Stay tuned as we bring you coverage of big events from around the world.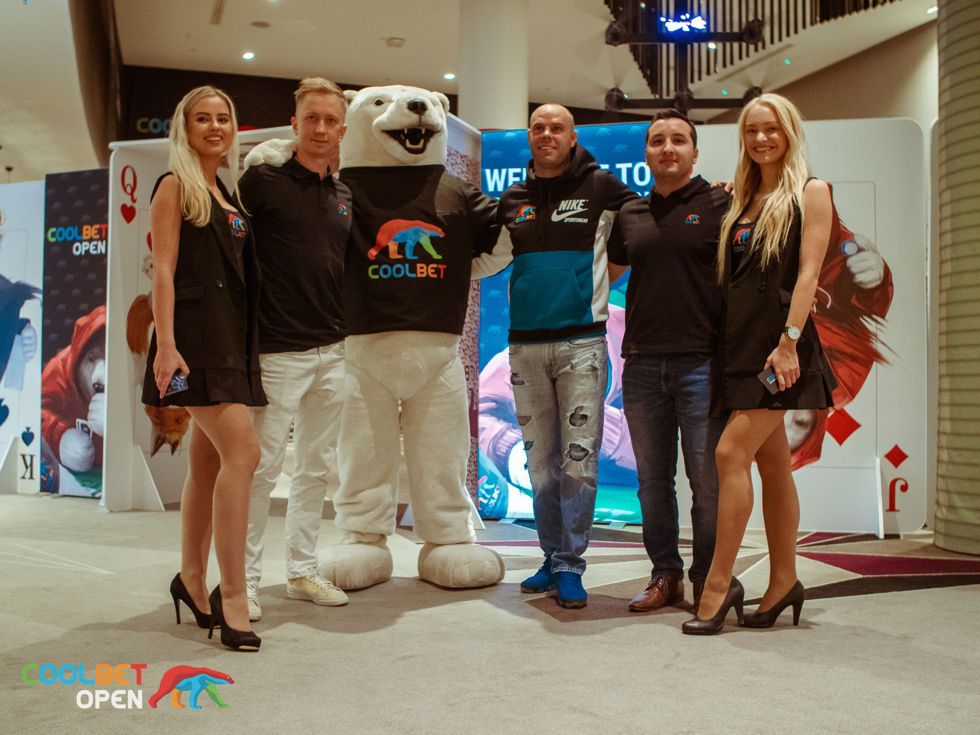 *Photos courtesy of Natalie Black/Coolbet Open.