Great Start for "The Caveman"

Level 4 : 100-200, 25 ante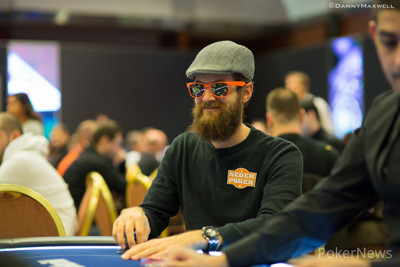 Steven van Zadelhoff, longtime grinder and nicknamed "The Caveman" these days because of his big beard, is up to 52,000. He started out dropping down to 20,000 but then he won all his losses back and then some.
First he saw a player raise it up to 1,000 and he was able to squeeze to 4,000 after someone else called. Just the initial-raiser made the call and both players checked the
flop. The turn brought a
into play and Van Zadelhoff called a 5,000 bet. The river was a
and now Van Zadelhoff called an 8,000 bet. The player showed
offsuit while Van Zadelhoff tabled
for the best hand.
Not long after both players were tangled up in a big pot again. Van Zadelhoff had top-two and the nut flush draw on the turn with
and won the big pot without further improving.