Deadman and Lewis off to Good Starts
Level 2 : 75/150, 0 ante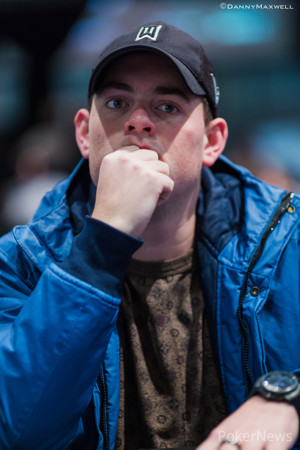 British poker pros Simon Deadman and Toby Lewis find themselves sat side by side at table 18, with Lewis having position. Lewis of course is an EPT winner whilst Deadman has over $875,000 in lifetime earnings. He reached that figure here in Deauville in the early hours of the morning when he finished second in the FPS High Roller for € 87,280.
After a few hours sleep he was back at the tables and back in the action. He raised to 400 from under-the-gun and picked up four callers. On the 4c]
flop he continuation bet for 800 and thinned the field to just one caller, Jean-Noel Thorel. Deadman then check-called bet of 1,300 and 4,000 on the
turn and
river and Thorel simply mucked at showdown.
As for Lewis he's up to almost 60,000 after winning a big pot against Friedrich Paul Raz. The EPT7 Vilamoura champion said: "I raised with tens and he called. He then led for all three streets on a 6-6-7-3-10 board with 8-9. He bet 5,000 on the river, I raised to 16,000 and he called."
Raz was left with 5,000 but has since doubled up.