Spinks Levels Up!
Level 6 : 200-400, 50 ante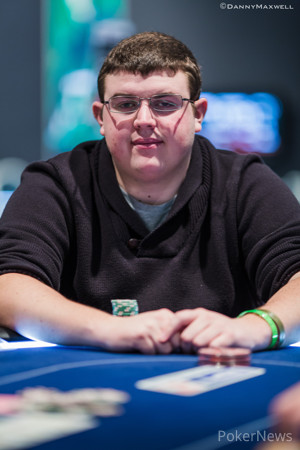 Time to add some points to his Endurance score.
This is the fourth or fifth time that Jon Spinks has played EPT Deauville. However, this is the first year he has made it passed level four. That doesn't necessarily mean he's doing well though as he is struggling with around 8,000.
"It's pretty excruciating to be continually grinding 13 big blinds," he admitted, "at this point I'm not even sure what I want recover..."
So what would be the most likely scenario?
"I'll probably finish the day with my starting stack and burst first thing tomorrow..."
That's the spirit!