Seat 3: Peter Ockenden, 46, Hastings/UK, PokerStars qualifier - 2,300,000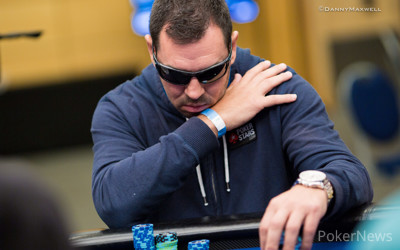 Peter Ockenden won his EPT13 Malta Main Event seat online on PokerStars, spending just €27. The 46-year-old Englishman owns several companies in the UK and the Netherlands, and splits his time between both countries. He comes from Hastings, a town located on the southeast coast of England. His Dutch home city is Eindhoven.
Ockenden participated in two EPT Main Events before he qualified for EPT13 Malta but failed to cash. However, he'll pick up his first notch here at EPT13 Malta. The Englishman will enjoy a huge return on his little investment, having already secured at least €76,790. Ockenden is an amateur poker player but has already racked up nearly $130k in live tournaments. His biggest cash was €40,600 for first place in a €1k Event in Venlo.
Before EPT13 Malta:
EPT Main Event cashes: 0
EPT Main Event final tables: -
EPT Main Event best finish: -
EPT Main Event winnings: -
Previous results at EPT13 Malta:
€500 for 24th place in the €220 NLH Weekend Warrior Event
Ockenden's EPT13 Malta Main Event run:
End of Day Chips Position
Day 1 87,800 - 44 / 229
Day 2 469,500 - 3 / 90
Day 3 251,000 - 24 / 30
Day 4 1,059,000 - 6 / 14
Day 5 2,300,000 - 3 / 6