Schwippert Waits for the River

Level 4 : 200/400, 400 ante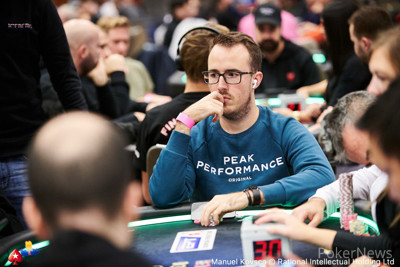 There was a raise to 1,000 from middle position and Jan-Eric Schwippert was the only player to call from the button. The monotone flop of
hit the felt and Schwippert was faced with a bet of 1,200 which he called.
The turn was the
and Schwippert was looking at another bet of 3,000. He still called and the
paired the board on the river. Faced with a third barrel of 8,000, Schwippert used a time extension before dropping in a raise to 20,000. His opponent thought for a moment but decided to send his cards to the muck.