Okada and Kehoe Check It Down

Level 5 : Blinds 300/600, 600 ante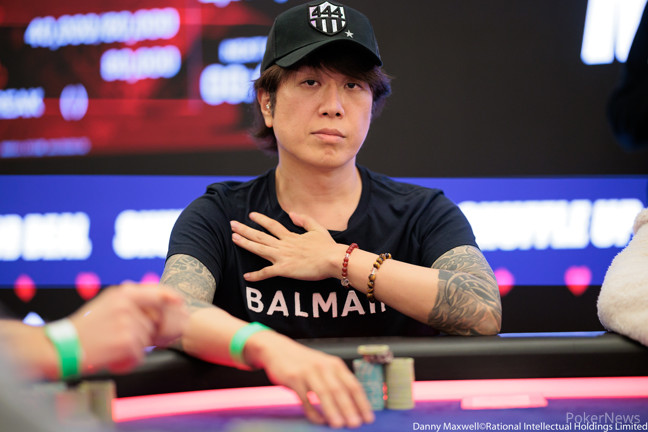 Michel Bouskila, Zhewen Hu, Ken Okada, and Stephen Kehoe were four-way on a flop of A♣3♣Q♦. Bouskila and Hu checked from the blinds before Okada bet out 3,500 from the hijack. Kehoe was in the cutoff and was the only one who made the call.
The pair then checked through the turn K♣ and river 10♣.
''Do you have an ace?'', Kehoe asked. ''Yes'', said Okada, as he turned over his A♥8♦. Kehoe tabled A♦3♠ and it took Okada a while to realize he was beaten, as took down the pot with his two pair.
Player
Chips
Progress

Meiri Aviv

119,000

119,000

Stephen Kehoe

47,000

47,000

Michel Bouskila

39,000

39,000

Ken Okada

30,700

30,700

Zhewen Hu

27,000

27,000