Chaoui Overbets River, Shows One

Level 6 : Blinds 400/800, 1,000 ante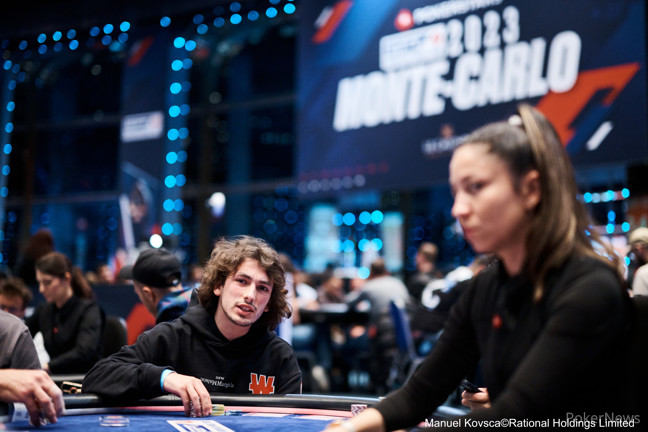 A 11,500 pot was brewing between Luigi D'Alterio, Mehdi Chaoui, and Shakhabiddin Muradov. All postflop cards were dealt and the board read 10♣6♦5♥K♦2♣. D'Alteria checked from the small blind to Chaoui in middle position, who overbet for an all-in sizing of 15,700.
Muradov tanked for a while but ultimately ended up folding. D'Alterio quickly followed suit and Muradov instantly let Chaoui know that he folded his king-jack for top pair. In response, Chaoui showed a J♠.
Conor Beresford, who is also at the table, laughed and keenly noted: ''That's a chop at worst!''.