Welcome to the Final Day of the 2020 Kings of Tallinn €1,100 Main Event at Olympic Park Casino.
After three days of play, the record-breaking field of 674 entrants was trimmed down to nine hopefuls. Each player is guaranteed to bring home at least €8,600 with the winner going home with a mouth-watering €141,400 and the coveted trophy for their efforts.
Blind levels begin with nearly 21 minutes remaining on Level 26 with blinds at 25,000/50,000 with an ante of 50,000. After this level, blinds will increase every hour as they have been throughout the tournament.
The top three players going into the final table are Italy's Renato Messina (4,175,000), Finland's Kristian Zitting (3,405,000), and Sweden's Johan Karlsson (3,285,000). All three players held the lead at one point during yesterday's Day 3.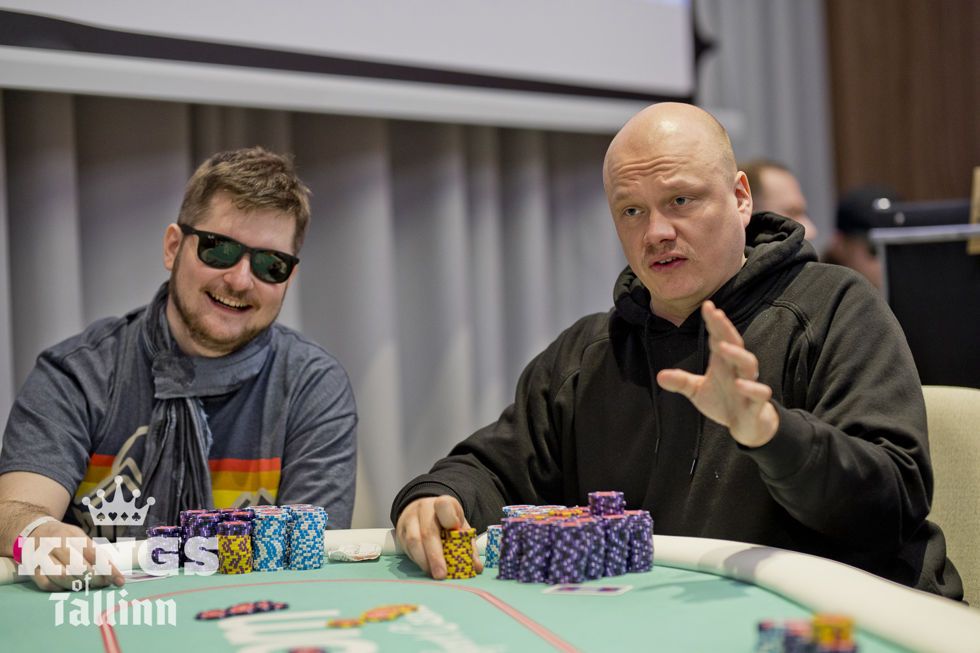 Cards will be in the air at 12 p.m. EET and will be streamed on a 30-minute delay. You can check out the action on the Live Stream tab in our coverage once it is live. The entertaining Kristjan Laas will be behind the booth announcing the action with all hole cards exposed.
Stay tuned at PokerNews as we will report all of the important hands and eliminations on the same delay starting at 12:30 p.m.
Final Table Seat Draw
| Seat | Name | Country | Chips | Big Blinds |
| --- | --- | --- | --- | --- |
| 1 | Daniel Belov | Estonia | 1,200,000 | 24 |
| 2 | Borge Dypvik | Norway | 2,540,000 | 51 |
| 3 | Johan Karlsson | Sweden | 3,285,000 | 66 |
| 4 | Renato Messina | Italy | 4,175,000 | 84 |
| 5 | Kristian Zitting | Finland | 3,405,000 | 64 |
| 6 | Leo Pietila | Finland | 925,000 | 19 |
| 7 | Ermo Kosk | Estonia | 2,130,000 | 43 |
| 8 | Johannes Cleven | Norway | 2,000,000 | 40 |
| 9 | Dennis Berglin | Sweden | 640,000 | 13 |