Lone Star Poker Series Day 2
Lone Star Poker Series Day 2
Day 1 Completed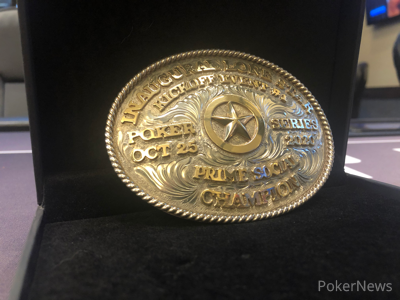 Day 1C brought in 168 runners to build the prizepool to $118,200. The first tournament of the Inaugural Lone Star Poker Series originally had a $75,000 guarantee but local players have come out strong to support the event.
Today's flight will have 21 players making the money. The payouts for today's flight are as follows:
1st - 13th: Day Two
14th - 17th: $700
18th - 21st: $600
The final flight of this first event begins tonight at 6:00pm and has 3.5 hours of late registration. Head over to Prime Social and do not miss out on this amazing series!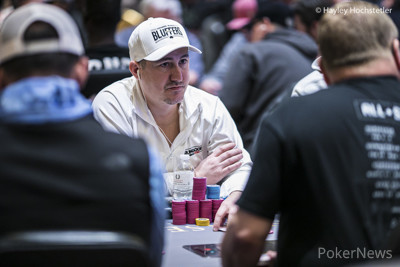 Ray Henson currently sits 22nd in all-time earnings for the state of Texas. With 2.7 Million in earnings and 5 WSOP Circuit rings, Henson has been a well known player representing Houston Tx. for nearly 20 years. PokerNews was able to chat with Henson about Lone Star Poker Series and what it means to have an event like this in his city.
When did you first start playing poker?
Henson: "I first started playing for a living when I was 21 years old. I was managing a Foot Locker store and playing poker after work. I was dealing some and making more at poker than at my job. I always said I'd go back to work when the money ran out and luckily it never did. 1999 was when I was mixing it up with poker and my job."
How long have you lived in Texas?
Henson: "Born and raised in the Houston area. I moved away around 2004 for several years but moved back when I started having kids. I always wanted to raise my family in this part of the country."
Before COVID-19, how often were to traveling to play poker?
Henson: "I'd travel at least once a month. I attend every RunGood poker stop and mix in other events around the world. I was in Aruba and San Diego just before everything went down."
Did you have any part in bringing Lone Star Poker Series to Houston?
Henson: "This event was all Kim Stone, Justin Hammer, and Brent Pollack. I often get asked by rooms around the state, to represent their brand or sign off on their event. This is my first time partnering with an event like this in Houston. With a team like Stone, Hammer, and Pollack, I knew this would be professionally run and something I could trust. While I had no part in creating it, I'm happy to be here attending and doing what I can to support the event."
What does an event like this mean for the Houston Poker Community?
Henson: "I think this is gonna be big. Having PokerNews here means this event will be seen by people all over the country. I obviously have friends in every major city and I have friends texting me that they can't wait to come to the next one. I have a friend in Kansas City who saw the Day 1 turnout and booked his flight today to come out for the Main Event. This is gonna put Houston on the map. Having something professionally run, bringing in a professional crew, this is gonna build a ton of confidence. This will grow Houston poker a lot."
What do you think about Lone Star Poker Series so far?
Henson: "The numbers are crushing and will continue to do so all week. This is how poker in Houston should be run. I envision this sorta event happening 2-3 times a year."
Lone Star Poker Series runs through Sunday, November 1st. If you are looking to come out and play, join the Lone Star Poker Series Facebook group for all of the up to date information.
If you are coming in from out of town, LSPS has partnered with Aloft Galleria to offer a discounted room rate for the poker community. Rates start at $68 nightly just 2 miles down Westheimer Rd. from Prime Social. Call Aloft and mention "Lone Star Poker Series" to access the discounted rates. - 713-622-7010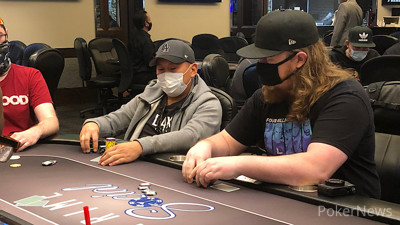 If you're a fan of Twitch Poker, you may have seen Alex "AlexOptional" Green running deep. Green has had an active and growing channel for well over a year and looks to leave his house with pants and shoes on and play poker IRL. Green plans on playing the full Lone Star Poker Series schedule and we will look for him to make some deep runs in Houston.
Check out AlexOptional on Twitch here!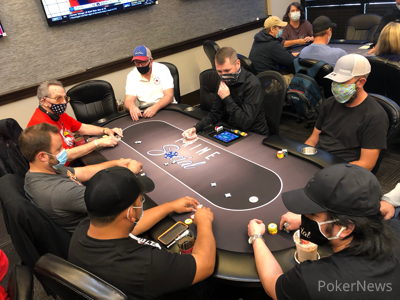 Day 1C has officially started. With 43 registered players at the start, the guarantee has already been hit! Stay tuned for photos and updates from Prime Social as we see how big this prize pool can grow!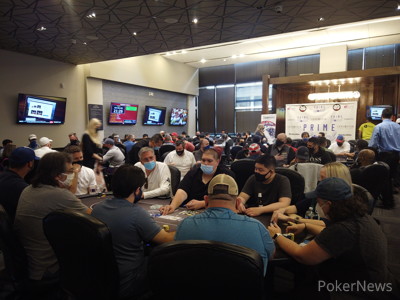 Day 1 of the Inaugural Lone Star Poker Series blew away the expectations of Tour owner, Kim Stone, and Prime Social General Manager, Brent Pollack. The 3-day $360 buy-in Kickoff Event had a $75,000 guarantee that would need 250 runners to achieve. When anything is "Inaugural", you are taking at least a small risk. The final numbers after Flight 1A and 1B are 226. $67,000 of the guaranteed $75,000 has already come in. With two more starting flights, Lone Star Poker Series has a realistic shot at doubling their guarantee in the very first event of the series.
The common comment about the series and what it means so far is something similar to, "It's professional. It's transparent. It's what we have been asking for in Houston for years." There was always the fear that Houstonians wanted this sort of series, but may not show up when it started. Texas poker players are showing up to support this series and make sure this isn't the last time that an event like this is in the neighborhood.
Here are the Day 1 closing numbers and payouts:
Flight 1A - 108 total entries, 14 players made the money and 9 of those bagged chips for Day 2.
1st - 576,000 - Nicholas Torallba
2nd - 371,000 - Brian Barros Vazquez
3rd - 263,000 - Hai Ta
4th - 241,000 - Viet Vo
5th - 213,000 - Neil Ho
6th - 181,000 - Chy Ling
7th - 139,000 - Amir Soleymani
8th - 80,000 - Mark Hazard
9th - 72,000 - Ronald Emmett
Cashes from Day 1A
10th - $700 - Chanh Nguyen
11th - $700 - Reagan Blackmon
12th - $600 - Christopher Hall
13th - $600 - Minh Nguyen
14th - $600 - Andrew Dartez
Flight 1B - 118 total entries, 15 players made the money and 9 of those bagged chips for Day 2.
1st - 496,000 - Praise Ogwo
2nd - 460,000 - Steve Varela Moreno
3rd - 365,000 - Jason Gooch
4th - 273,000 - Jack Norris
5th - 201,000 - Derek Normand
6th - 173,000 - Douglas Thornton
7th - 165,000 - Chanwoo Jun
8th - 149,000 - Joseph Ortez
9th - 115,000 - Jonathon Ajlouny
Cashes from Day 1B
10th - $700 - Richard Castro
11th - $700 - David Valden
12th - $700 - Christopher Hall
13th - $600 - Eric Keener
14th - $600 - Rocky Hart
15th - $600 - Robert Cote
Flight 1C begins today at 11:00am and Flight 1D begins tonight at 6:00pm, each with 3.5 hours of Late Registration. If you were considering stopping by to be part of the Inaugural Lone Star Poker Series, you've still got time to join us!
Lone Star Poker Series Day 2
Day 1 Started