Team Germany vs. Team Canada: Schemion Beats Chen

Level 1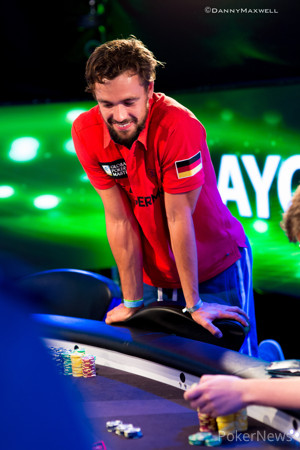 Ole Shcemion inquired about Chen's stack before the hand, and the Team Canada player answered he played around 10,000.
Schemion then opened for 650 from the button. Chen glanced at his cards, announced all in, and was beaten into the pot by Schemion who slammed his
on the table. Chen tabled
.
The cameras buzzed, Schemion and Chen played around with their cards for a bit, and Schemion wished his opponetn "Bon Chance!"
"You folded a five?" Chen jokingly asked Ivan Soshnikov right next to him.
The flop came
and George Danzer started singing "Ole! Ole! Ole! Ole!" from two tables over.
The
on the turn made things exciting, but the
on the river was a blank and Chen was eliminated.