A total of 102 entry slips were sold for the 2019 partypoker LIVE MILLIONS North America CA$10,300 High Roller at the Playground Poker Club in Kahnawake, Quebec. When the last chance saloon had closed for business it was Brian Yoon taking home the trophy, along with the CA$300,000 first place cash prize.
Yoon started the final day second in chips and got off to a slow start, losing multiple pots during the first couple levels of play. It was not until the third level that he really started to kick it up and gain some traction. He built his stack back up to the third position when the unofficial final table started and then took another plummet.
The Torrance, California native continued his rollercoaster ride throughout the final table, losing almost half of his stack to second place finisher Pierre-Paul Paulin on an ill-timed bluff with king-high against Paulin's set of sevens. Yoon's sails caught wind again during six-handed play, finding himself on the better end of a cooler against Aleksandr Merzhinskii who was holding kings against the aces of Yoon.
When asked about how he was feeling Yoon replied, "It's cool, I haven't done well in any partypoker tournaments or anything like that so I think this is the first for any partypoker related venue and I don't really have any trophies or anything, I have some bracelets but I actually don't have a trophy, so it was nice to win one."
Final Table Results
| Place | Player | Country | Prize (CA) |
| --- | --- | --- | --- |
| 1 | Brian Yoon | United States | $300,000 |
| 2 | Pierre-Paul Paulin | Canada | $185,000 |
| 3 | Anatoly Filatov | Russia | $129,400 |
| 4 | Maria Ho | United States | $95,000 |
| 5 | Louis Boutin | Canada | $75,000 |
| 6 | Aleksandr Merzhinskii | Russia | $55,000 |
| 7 | Bartlomiej Machon | Poland | $45,000 |
| 8 | David Lopez | Spain | $35,000 |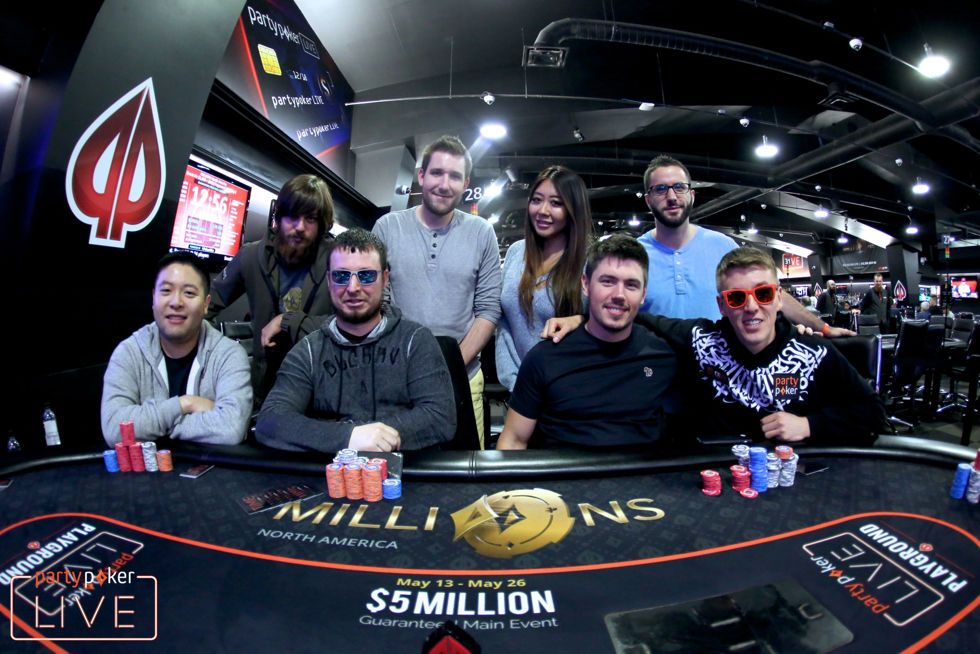 Final Day Action
The final day saw just 16 return and before the second level of play was finished the bubble had already come and gone. partypoker pro Bertrand Grospellier would be dubbed the bubble boy during a hand that seemed unlikely for him to have an outcome where he would not cash. Maria Ho moved all in, Grospellier jammed over the top and fellow partypoker pro Anatoly Filatov called them both. Filatov flopped two pair, it was looking like both Grospellier and Ho would take an exit at the end of the hand, with Ho bubbling and Grospellier min-cashing. The board ran out runner-runner spades and Ho scooped with her flush while Grospellier was sent packing.
After the bubble popped, Doigo Veiga moved all in and found a caller in David Lopez. Veiga was ahead before the flop with his ace but Lopez flopped two pair and sent Veiga out in eleventh. Lander Lijo grinded a short stack for the better part of the day and elected to jam on the button for his remainder with suited connectors. Ho moved all in over the top with king-jack and the board ran out dry as Ho took down the pot with her king high, sending Lijo out in tenth.
The unofficial final table was set and after just 15-minutes of play, the first casualty took an exit. Bartlomiej Machon opened from the hijack and Charles La Boissonniere defended his big blind. La Boissonniere check-raised all in on the flop and Machon called. La Boissonniere flopped a flush and straight draw, Machon had the only pair between the two and it was the only one that mattered after the board bricked out, sending La Boissonniere out in ninth place.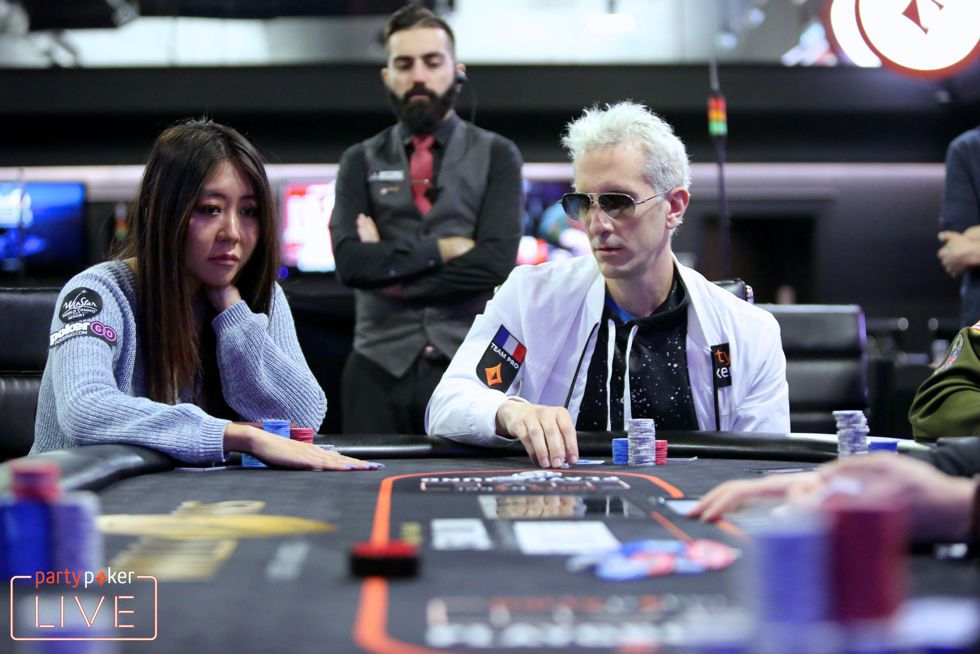 The tournament was now officially down to the final table and the first elimination happened just twenty minutes into play. Filatov raised largely from the small and Lopez moved all in for around double the original raise. Filatov snap-called and the two turned over their hands. Lopez was in incredible shape with pocket queens against Filatov's ace-rag. The dealer spread out an ace-high board and that was the end of Lopez's night, being eliminated in eighth place.
Machon slowly lost his once-promising looking stack and shoved his remaining chips into the middle from the button. Filatov yelled "Let's gamble!" as he slammed in the call. Machon's king-seven failed to connect with any of the board and he was eliminated to the ace-high of Filatov in seventh. Merzhinskii had an up and down day come to an end in a way that no poker player likes to see unless you are on the same side that Yoon was. The Russian moved his stack in with pocket kings, only to run into the pocket aces of Yoon, busting out in sixth.
Louis Boutin fought as long as possible but in the end, he could not win a flip against Paulin. Boutin pushed his remaining stack all in with jack-ten against the pocket nines of Paulin. The board ran out dry and Boutin headed to the payout desk in fifth place. Ho won several hands throughout the final table that almost put her in a spot to really take control and apply some pressure but shortly after every hand she won, it seemed like she would lose two in return. She moved her remaining chips in with queen-eight against the nines of Yoon, she hit a queen but Yoon's flopped set took down the pot, sending her out in fourth.
The three-handed play lasted for just over an hour before someone headed to the rail and that someone was partypoker pro Filatov. He could not compete with how hot his two opponents were running, losing chips in almost every pot he played. Slowly he withered down to a short stack and moved all in with his king-ten against the ace-nine of Yoon. Filatov failed to hit anything and was drawing dead after Yoon turned the nut flush, being eliminated in third.
Saying the heads-up match was back and forth would be an understatement for the way it played out. Paulin and Yoon duked it out for almost five hours of play before someone had all the chips. The two saw a different leader after every few hands of play and both were short multiple times during the marathon of a heads-up match. One hand during the match stood out the most when Paulin made an incredible call for his tournament life against a bluffing Yoon. Paulin would lose the next few hands soon after, putting him in the short stack position. He attempted to make a move on Yoon but was to no avail as Yoon called with his pair and held on to take down the tournament, sending Paulin out in second place for a respectable CA$185,000.
The partypoker LIVE MILLIONS North America High Roller is now in the books. Be sure to tune in tomorrow for the final day of the Main Event. The PokerNews live reporting team will be bringing updates on all the action until a winner is crowned.