Welcome to the 2023 Poker Dream Manila Short Deck Super High Roller Ante-Only "White Horse Cup"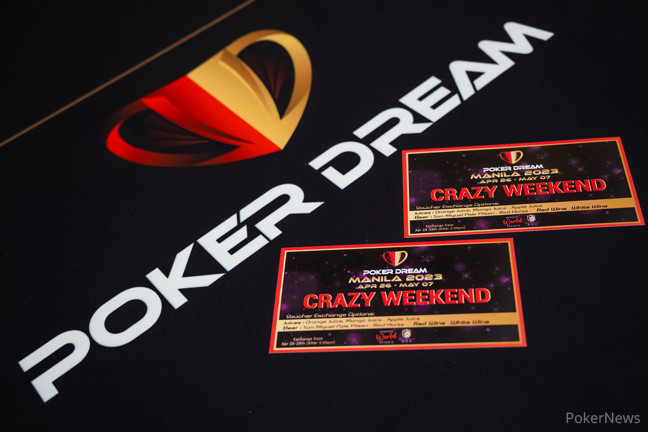 Since April 26, 2023, the up-and-coming Poker Dream live poker series has been taking place for its fourth edition, and it will run all the way until May 7, 2023. With a mix of affordable buy-ins and high-stakes competitions, it represents the best of both worlds for poker enthusiasts from near and far.
The entire festival at the Newport World Resorts Integrated Resort in Metro Manila, right across the international airport, comes with a total of PHP 95 million in guarantees, which equals approximately $1.7 million. While many locals are expected to take part in the lower buy-ins, familiar high-stakes regulars are expected to enter the fray for the High Roller competitions, including the top players from Malaysia.
One of the highlights of Poker Dream Manila 2023 is the Short Deck Super High Roller Ante-Only "White Horse Cup", which comes with a buy-in of PHP 1,300,000 ($24,873). A total guarantee of PHP 55,000,000 awaits, and it is the third Short Deck tournament of the series. So far, two events with buy-ins of PHP 200,000 and PHP 280,000 have taken place, with the latter currently in the heads-up stage as Rene van Krevelen takes on Malaysia's Eng Siang Ewe.
The level duration for this two-day event is 40 minutes each until a winner is crowned and all players receive 300,000 in chips, which can be used in three single bullets of 100,000 as has been the case ever since the latest craze took the live poker scene by storm. It all starts with 200 antes in the first level of the day as everyone has to invest 500 chips each hand and the button pays two times as much.
Day 1 will feature a total of 12 levels and late registration closes at the end of Level 8 and following break. Expect the likes of Wai Kin Yong, Winfred Yu, Danny Tang, and Wei Hsiang Yeu to enter the fray along with several other Short Deck specialists. Multiple reentry is allowed until the end of the registration, and the tournament also features a 30-second shot clock throughout the entire duration. All bullets will come into play as of Level 8, the last level during the registration period.
The PokerNews live reporting team will be on the floor throughout the entire tournament, which will play down to a winner on Monday, May 1, 2023. Selected events of the schedule are also live-streamed on the Poker Dream social media channels as well.